Welcome to our series to give you a glimpse into Rowan University, our campus culture, and the lives of our students, while practicing social distancing to protect society from the spread of COVID-19. Today's story is from Jess Squilanti, a sophomore advertising major who is spending the rest of her semester at home in Riverdale, NJ. (Bergen County.) While on campus, Jess lived in 114 Victoria.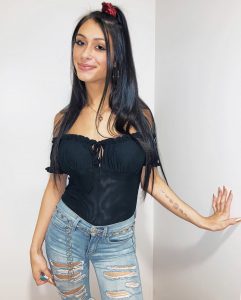 I live in Bergen County which has become the most populated area in NJ with the COVID-19 virus in a very short amount of time. Personally, my town has about 40 cases and that keeps increasing every single day. It is crazy but life still needs to go on, so I started doing what I would be doing while I'm home normally: working.
I have two jobs; one I acquired this past summer at TJ Maxx, which is currently closed due to the virus, and the other a job I've had since high school at a local pizza place. The restaurant and pizza parlor, Della Cucina in Hillsdale, NJ, is still open for takeout and delivery, with the restaurant side closed. I enjoy working there and have made relationships with all my coworkers that make it not even feel like work.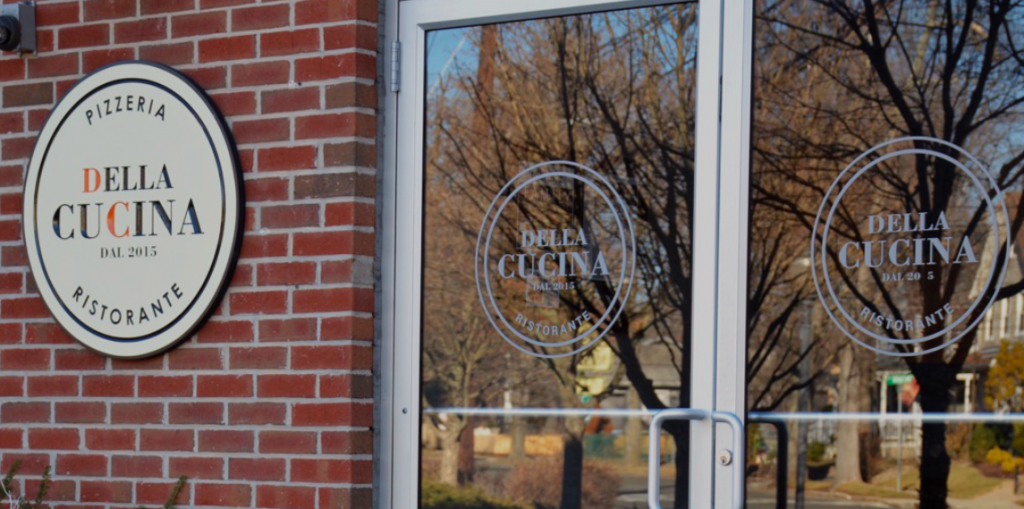 Since the virus has started to spread more rapidly, a state curfew has been issued and lockdown put in place, altering our hours. Now, we need to be very cautious; I am always washing my hands when leaving to take a delivery or even after a customer comes in to pick up food.
We get new customers every day which is great, and we are also doing things to help the community. We are preparing meals such as our special family dinner deal for people who cannot leave the house to even go to the grocery store because they are at risk. A minister from our local church has helped us with delivering these to families, and even to hospitals in our area. It's been really nice to be involved in something that is helping my community during this insane time period.
Since this is a time that local businesses may not be not be doing well, last week at work I took public relations and advertising photography of the dinners packed up and sitting on the counter in the pizza area for my boss to upload to the website to promote business.
My experience recently at Della Cucina has also opened my eyes to how serious and scary this is right now, from seeing people come in with gloves and masks on to doing no-contact deliveries and curbside pickup. It has changed everything as far as how we do things at the pizza place.
It is obviously crazy to be living in this situation, but working at my job and getting this experience is making me grow as a person. I'm always looking at it in a positive light. 
Like what you see?