Today we feature incoming freshman Chinmayee Narayan, from Deptford, NJ (Gloucester County) who will be a biomedical engineering major and live on campus. 
Why Rowan?
I chose Rowan because of the amazing biomedical engineering program as well as the campus environment. Rowan is its own little niche in Glassboro, a home away from home! The staff has also shown how much they care and want to help from the start and I'm beyond excited to get to be a part of the College of Engineering.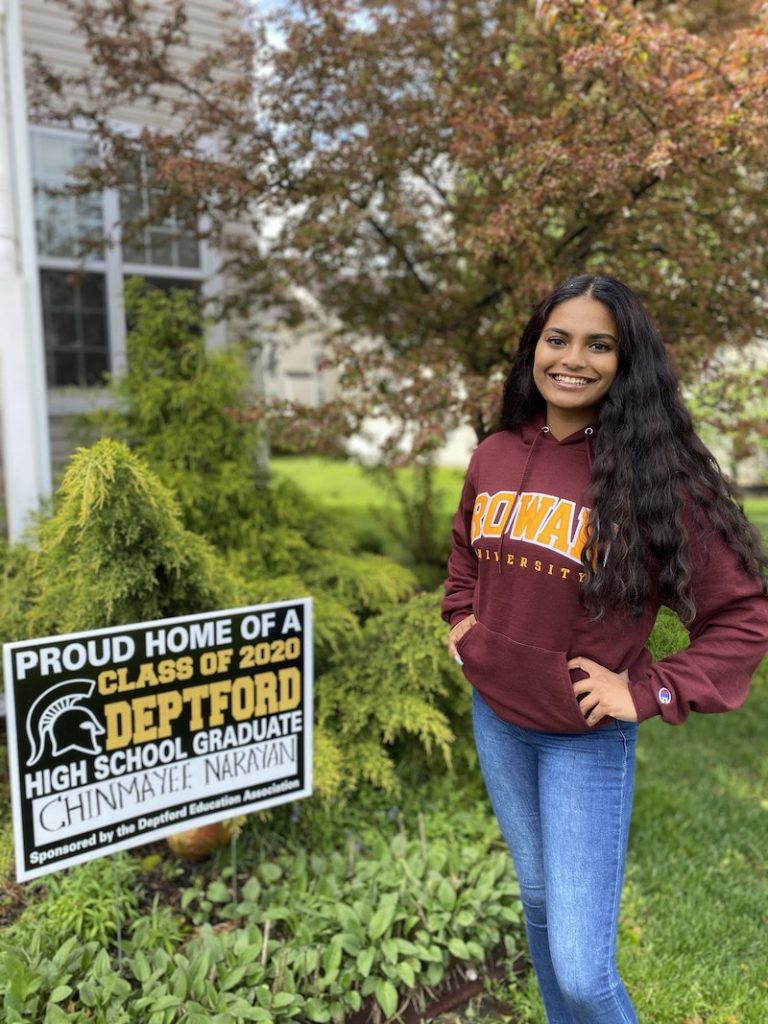 What are a few things you are looking forward to next year at Rowan?
I look forward to meeting new friends and joining clubs! I'm excited to be living on campus and I can't wait to have late night study sessions with friends.
How or why did you choose your major?
I chose biomedical engineering as my major because it's such an innovative and prominent field in medicine. As a society we can't progress medically without the research and technology created by biomedical engineers. It's such a diverse field and there's so many options in terms of areas of focus!
Why did you choose a university that is close to home?
I chose a university close to home so that I can still be close to my family and still be involved in my community back home. Rowan is perfect because it's like its own little area away from home, but close enough that I can feel at home too!
What is one activity, club, sport or hobby that you did in high school that you'd like to continue with at Rowan? (Or a new one you'd like to try?)
Something I'd like to continue from high school is playing my instrument! I'd also like to hopefully pick up swimming again, something I used to do competitively a few years ago.
Like what you see? 

LEARN MORE