Welcome to our series to give you a glimpse into Rowan University, our campus culture, and the lives of our students, while we're practicing social distancing to protect society from the spread of COVID-19. Today's story is from Robyn Wright, a senior isolating from her house in Mercer County, NJ. Robyn is a Health Promotion and Wellness Management major. 
There are many things that we can physically do to help ourselves during this time, and many of them go way beyond home workouts.
Although it can be hard, it's really important to stay home during this time. This makes it hard to get in your daily workout, bike ride, walks to and from classes; basically anything we used to do for exercise is no longer a safe or responsible option.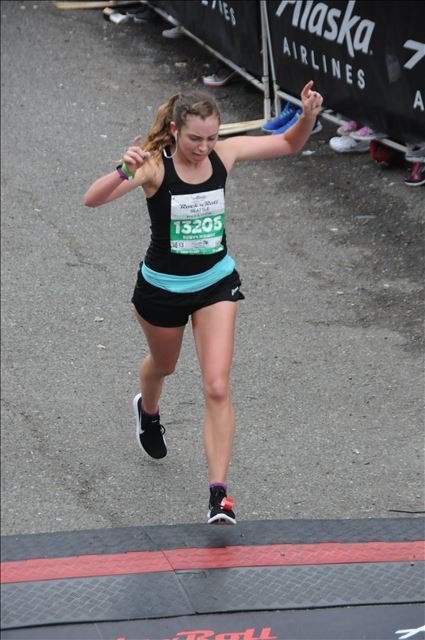 I know I'm personally not getting as many steps in during the day because I have simply not been able to walk to class. What I have been doing to help improve this is taking walks with my family. This has been nice because it helps make sure that everyone in my house gets fresh air at least once a day and no one gets too grouchy or feels too "stir-crazy".
Taking walks is a really good option for exercise right now not only because of the physical affects but because being in the sun is so beneficial. Vitamin D is absorbed through our skin from sunlight (as well as being supplemented if needed). Not only does vitamin D help with calcium absorption, (builds strong bones) it helps support a strong immune system.
Recently in a news clip, astronaut Scott Kelly gave some tips on surviving and thriving in isolation. Having lived in space for an entire year, he is an expert on this topic. Kelly emphasizes the importance of having a hobby or learning something new to challenge yourself during isolation.
Following this advice, I have started a 30-day, at-home yoga challenge that one of my favorite "YouTube Yogis" has posted on her channel for free. Yoga might not be a go-to workout for everyone, but consider this perspective — learning new ways to move is something to look forward to each day. Plus, it increases physical movement while increasing motivation.
YouTube is a great resource for finding at-home workouts that fit the style of workout you like, if yoga is still not your thing. This can be a great opportunity to find organic movement and ways to workout and get exercise without needing a full gym set-up.
Hopefully, we will learn how to make the best with what we have, versus using not being able to get the gym as a reason to not exercise. There will be less barriers to exercise and an increase in people understanding why exercise is vital for happiness, even in scary times.
Like what you see?
Story and photos by:
Robyn Wright, senior health promotion and wellness management major
Header photo courtesy of:
Pexels