Today's story is from Devon Graf, a senior communications studies major self-distancing from her house in Camden County, NJ. Devon joined the Rowan Blog team to wrap up her remaining internship hours, after her internship with Enchanted Celebrations was cut short prematurely due to COVID-19 affecting business.
One of my favorite memories is studying abroad with my Theories of Crime class my freshman year. Not only was I able to create amazing friendships with my classmates and professor, but we got to travel Italy together! We went to many cities and learned so much. I highly recommend taking Theories of Crime, or any other course at Rowan that gives the opportunity to travel. We spent a week in Italy and had the best time. 
Another great memory at Rowan University is experiencing RoGlow. Student Center & Campus Activities hosts this super fun event at a location near campus. My freshman year my roommates and a couple of my friends went, not expecting what went down! We were all put in a big tent with a super loud DJ playing top hits and strobe lights. We got paint to throw at each other while being shot by paint shooters up on stage. It was such a fun night to start my college year.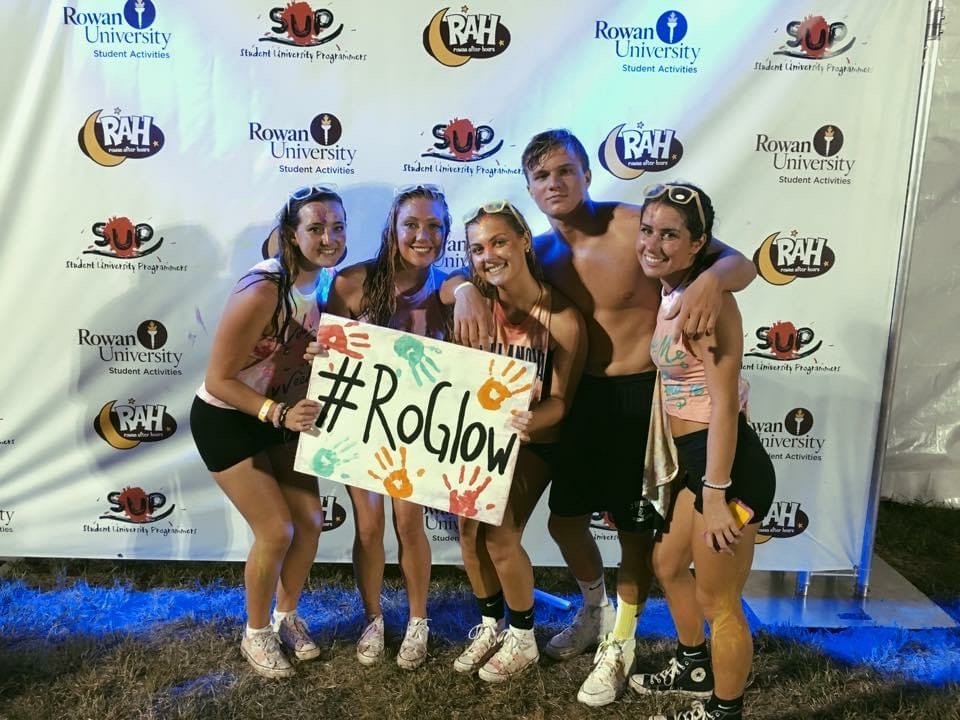 Back to the Boro was also a super fun experience all while giving back to the Glassboro community. My friends and I in my Communication Studies Club volunteered to do this event. We were given a location, rakes, gloves, and trash bags to help give back to the local homes around campus. We all got together to help clean up, plant flowers, and get to know some of our friendly neighbors. 
Rowan's Homecoming Football Game my senior year was another great memory. My friends and I all got together to attend this fun event. We dressed in our best in Rowan colors and showed off our spirit. Before the game we all met in the parking lot to tailgate with hundreds of students. They were giving away free food and drinks as well!
There are so many memories created at Rowan University looking back as a senior now. These were the fastest four years of my life and I am honestly so sad it's over. Cherish these times while you can. You're going to look back when you're graduated and living your adult lifestyle and wish you could go back and do it all over again. I'm proud to say I created such a wonderful life going to Rowan and have created the best friendships and made the best times. 
Like what you see? 
LEARN MORE