Today we feature Kazi Hafiza, a graduating senior from Gloucester Township (Camden County). Kazi, who majored in Political Science and minored in Sociology, shares her favorite Rowan memories, including becoming an organization's founding member and future leader.  
Tell us about your favorite moment with a faculty member or a favorite experience in one of your classes. 
I would say my favorite class was my sociology classes with Dr. Rich. We had so many great discussions in those classes.  She really made me want to go to class each week. 
What was your favorite or most meaningful personal moment at Rowan? 
I was a founding member of the Rowan Democrats since freshman year and the President the past two years. Joining the Rowan Dems and helping build this club to where it is now was the best thing I experienced at Rowan University. Not only did it give me friends for a lifetime, I loved being at Rowan because of it. I was always told to join activities at college and it was the best decision ever. I learned so much from the events and the networks the club provided. I am sad that I am graduating and not being able to be a part of the Rowan Dems anymore but I am so happy that I created great memories throughout my four years and wish the club the best luck in the future.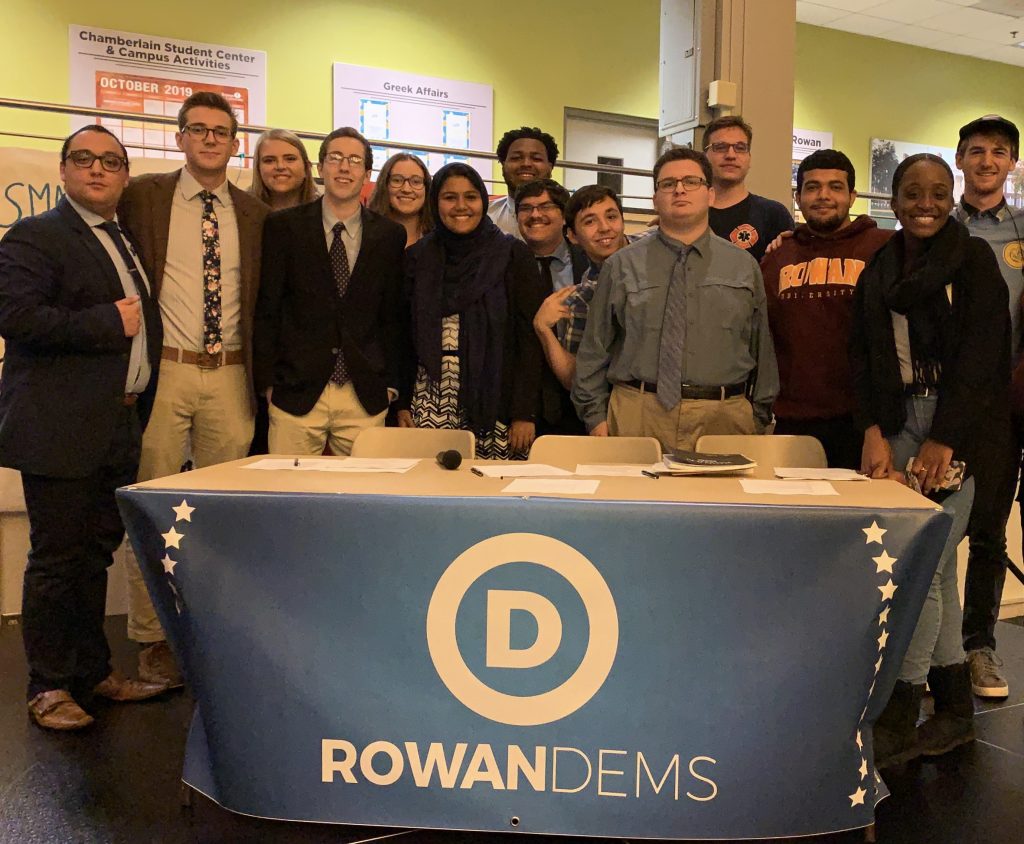 What are your career aspirations and how did the people or programs at Rowan help to support you with those aspirations?
I am not sure where I want to end up in the long run, but I know I want to stay in politics if I can. During my junior year, Rowan brought in its Institute of Public Policy and Citizenship (RIPPAC). Dr. Ben Dworkin really made being a poli sci student at Rowan so much better with his events and internship guides. He really cares about his students and it shows every time he checks in with you about future aspirations. Thank you, Dr. Dworkin, for all the help these past two years and for helping me find a better passion in a field I love.  
Do you want to give a thank you shout out to your family, friends, advisors or mentors? 
I want to sincerely thank my family for supporting my dreams since I was a child. To all my friends thank you, college was tough for all of us but you all made my life at college enjoyable and I will never forget all the great times we had and hope to have in the future. To all the professors and faculty I've met over the years, thank you for all the support and pushing me to the best I could be. Thank you Rowan for being my home for the past four years. I am so proud to be a Prof!