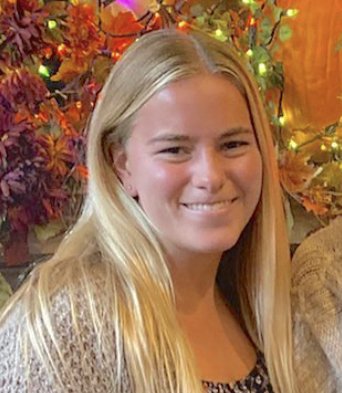 Recent grad Julia McAleavey shares guidance through this advice column for incoming students. A student with well-rounded experience, Julia earned a bachelor's in advertising this spring. She transferred to Rowan her sophomore year, after another school wasn't a great fit. While at Rowan she started as an exploratory studies major, unsure of what to major in. She's lived both on campus and off campus, held student worker jobs and internships, and participated in clubs and sports.
It's no secret that you become responsible for a lot of things when you move away to college. You're living on your own. Mom and Dad aren't there to help you with every little thing. One thing that many college freshmen have to learn to do when they move away is, you guessed it, laundry. It sounds scary and easy to mess up, but it is actually a very simple process. Here are some easy steps to successfully do your laundry.
Separate your clothes: By this, I mean by whites, colors, and delicates. You do not want your white clothes being stained by that one neon pink shirt you have, and you do not want your silk blouse to be ruined because it wasn't on the delicate cycle. Separating your clothes makes a stress-free laundry process, and the machine settings are very simple to use, making the process even easier. 
Use one or two pods per load: I highly recommend starting with laundry pods over liquid detergent. All you do is throw it in with your clothes and it does all the work. You don't need more than one or two, depending on the load size, so they last a few months. I switched to liquid detergent once I got the hang of it since it is usually cheaper. You can do the same, but for the first few times, the pods are perfect. 
One or two dryer sheets per load: This is similar to the pods. You do not need more than one or two dryer sheets, but be sure to use them. If you don't throw one in, your clothes will not feel the same when you take them out of the dryer, and will be very uncomfortable to wear.
Set a timer for when your laundry will be done: I beg you, please DO NOT be that person the forgets (or is too lazy), that their laundry is in the machine. There have been times where I couldn't use a machine for hours or had to go to another floor because people left their laundry sitting in there. Set a timer so you do not forget about it, and try not to leave the building until your laundry is finished. 
Doing your own laundry might sound scary at first if you've never done it before. I remember being so scared of destroying all of my clothes, but don't be scared. It really is not a hard process at all. It'll be like clockwork once you get used to it. Just follow these steps and you'll be a pro in no time. 
Like what you see? 

LEARN MORE