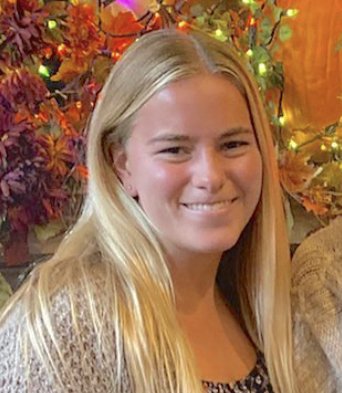 Recent grad Julia McAleavey shares guidance through this advice column for incoming students. A student with well-rounded experience, Julia earned a bachelor's in advertising this spring. She transferred to Rowan her sophomore year, after another school wasn't a great fit. While at Rowan she started as an exploratory studies major, unsure of what to major in. She's lived both on campus and off campus, held student worker jobs and internships, and participated in clubs and sports.
The day you've been waiting for since you committed to Rowan is almost here: move-in day! In short, this day is filled with a mix of emotions.
You're excited to start college to move away for the first time. You might also be overwhelmed because of all of the stuff you have to move and the hustle and bustle happening around you. Of course, you also might be a little sad to be leaving your family, even if you don't want to admit it.
You cannot necessarily prevent these emotions, but here are some ways to prevent stress and anxiety on move-in day.
Take your time setting up your room: You do not have to organize every single thing before your family leaves you. Have them help you bring stuff up and set up the things that you definitely will need help with. You can do the rest on your own. You are moving in a few days early, so you will still have time to adjust your room to the way you like it before classes start.
Everyone else is in the same boat as you: This goes for your roommate, their family, everyone on your floor, the building, and every freshmen on campus. This is a brand-new experience for everyone! You are all probably overwhelmed with setting up your space. You will all miss your families and they will all miss you. 
Breathe! This is an exciting an overwhelming time for you. You might be emotionally overwhelmed, and that is okay! You will be okay! Don't forget to pause, take a breath and remember that everything is going to be okay. 
Like I said, move-in day is a crazy time for everyone involved. There are so many mixed feelings about leaving home for the first time. Your journey as a Prof is about to begin! It's a lot to take in, but keeping these things in mind will help you get through move-in day. 
Like what you see?
Story by:
Julia McAleavey, advertising graduate