Today's story comes from frequent Rowan Blog contributor Julia McAleavey of Monmouth County, NJ. She recently graduated with a bachelor's in advertising. Julia transferred to Rowan her sophomore year, from Eastern University in Pennsylvania. 
College is a time where, usually, you live away from your family. You get freedom from your parents, and of course, your brothers and sisters if you have them. Your siblings might be older and left for college before you, or maybe you're the first one to leave the nest. Either way, I'm sure you're thinking that being at the same school as them would be a complete nightmare. They would always be bothering you and finding ways to embarrass you in front of your friends. They'd be ratting to you on your parents about stupid stuff. It's easy to think this way; however, it might not
be as bad as you'd think.
My brother and I are 15 months apart in age, and we both attended Rowan. Even though I'm older, he actually started at Rowan before me. I was at another four-year university that I didn't like. I decided to transfer at the beginning of my sophomore year, and my mother persuaded me to look at Rowan because of how much my brother loved it. At first, I was hesitant. I thought it would be annoying to go to school with him, and I didn't want to steal his life, but I went to an open house against my will. I ended up loving it and transferred in the spring. 
Naturally, as a new Rowan student, I didn't have a whole lot of friends at the beginning. I was glad I had my brother to hang out with and show me the ropes. I knew I never was alone, whether it was to go eat, walk to Walgreens or go work out. We swam competitively our whole lives, so he helped me join the Swim Club and introduced me to all of my best friends. Sometimes, I felt like a burden to him, but he didn't mind at all.
Additionally, since we didn't have cars on campus at first, it made it much easier for our parents to pick us up to go home on weekends and for breaks. They were very thankful to not have to drive in two completely different directions like many other parents do.
Once I got settled and began to make a life for myself at Rowan, my brother and I barely saw each other at all. We had our own friends, school work and activities that we were involved in separately. There were times where I'd even forget that we went to the same school. Rowan is not exactly small, so I wouldn't just see him on my way to class. Even though we were busy, however, we still saw each other at swim practice and would usually get dinner once a week. 
Going to the same college as your siblings may sound like a drag, but it really isn't a bad gig. You may think you're always going to see them and that they're going to be up in your business, but that really isn't the case at all. It's like the best of both worlds: You don't have to live in the same building as your sibling, but you can still easily hang out a few times a week without getting sick of each other. Our younger cousin ended up joining us at Rowan [my senior] year as well, so it became a whole family affair!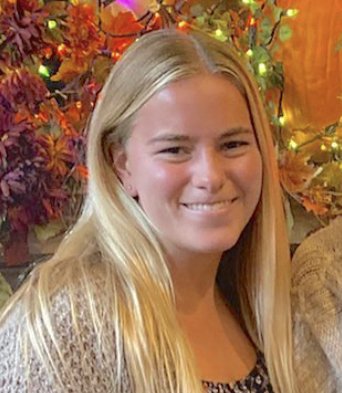 At the end of the day, when you go to college with your sibling, you'll have a piece of home away from home right there with you. 
Like what you see? 

LEARN MORE
Story and photos by:
Julia McAleavey, recent advertising graduate