Meet #Rowan2025 student Mikiah Clark! Mikiah is an incoming freshman majoring in Biological Sciences from Camden County. She shares with us why she chose Rowan and what she's looking forward to in her college experience.
Welcome to Rowan! Could you share with us one thing you are looking forward in college?
I am looking forward to having the college experience. In my eyes the college experience would include making life long friends with common interests and obtaining leadership positions in committees.
What is one hobby, activity, sport or club you were a part of in high school that you'd like to continue in college?
As a current member of the National Honor Society and a former member of the National Junior Honor Society, I would like to pursue clubs of academic excellence first then I look forward to engaging in some form of leadership, volunteerism, and mentoring programs.
Is there anything you're hoping to discover about yourself in college? Grow a new skill? Try a new interest? Starting a new activity, sport or club?
I am open to try a lot of new things. I love socializing with people of various background and mentoring younger kids. Since I am majoring in science and math, I would love to join some clubs involving those skills.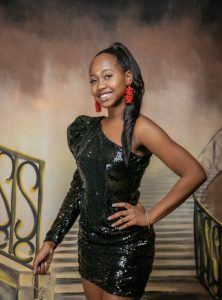 What majors are you considering and why?
I am considering a degree in the medical field and to hopefully become an anesthesiologist. My dream has always been to help others and I feel that the medical field presents me with a unique opportunity to comfort people going into surgery by letting them know I will make sure they awake with my care.
Did you tour Rowan or attend any virtual events? If so, which ones, and what did you think?
I have visited the campus on several occasions and I thought it was beautiful campus it has plenty of opportunities to excel. I am so excited to be accepted!
Do you have advice for other high school seniors who haven't committed to a school yet?
I highly recommend Rowan University because it represents academic excellence, a beautiful campus, and plenty opportunities for socialization in a safe environment.
What is one thing about Rowan itself that you liked?
It is local, has a beautiful campus, and is one of New Jersey's finest colleges.
Like what you see?
Story by: Bianca Torres, senior music industry major