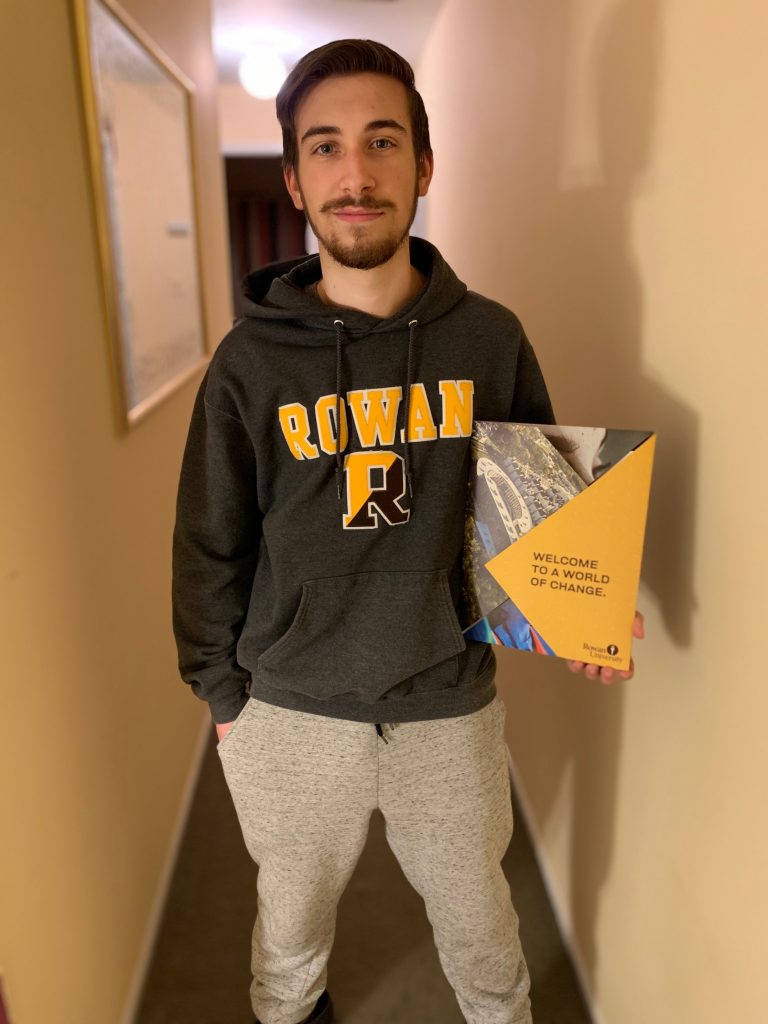 Today, we speak to incoming freshman Anthony Demateis, a Music Education major from Jackson, NJ (Ocean County). He will be an on-campus resident and is looking forward to starting his college experience at Rowan University and spending time on campus.
What are a few things you are looking forward to next year at Rowan?
"Next year, I am looking forward to starting my college career and further studying my major as well as making new friends."
How or why did you choose your major?
"I chose my major because it was the place I excelled the most and I felt the most compelled to pursue."
What is one activity, club, sport or hobby that you did in high school that you'd like to continue with at Rowan? (Or a new one you'd like to try?)
"I definitely want to be in the Rowan Jazz Band as this was one of my favorite activities in high school, and I can't wait to go to the college level."
Why Rowan?
"Rowan is a perfect match for me, it is close and well suited for my major."
Like what you see? 

LEARN MORE
Header photo courtesy of:
Unsplash