Meet Jessica Lynn Heady, a first-generation college student and graduating senior who commuted from her home in Mantua, NJ (Gloucester County). Jessica, who majors in Subject Matter English Education and minors in Psychology, transferred from Rowan College at Gloucester County (now RCSJ). Here, Jessica shares her favorite moments from Rowan and thanks those who helped her as she pursued her teaching education path.
Tell us about your favorite classroom experience. 
One of my favorite experiences was in Dr. Viator's Shakespeare class. The class was held in Winans Hall in a room with paper-thin walls, and the class next door was always loud. So one day he was not having it and decided to give them a taste of their own medicine. He shouted as loud as he could at the dividing wall to tell them to stop laughing. Ironically our class howled with laughter. Once we were all settled down Dr. Viator said, "You won't remember anything from today's lesson, but you'll remember your crazy professor yelling at a wall." And he was absolutely right.
What was your favorite moment at Rowan?
One of my favorite personal moments at Rowan is when I would hang out with my friends after class in the pit or on the third floor of the student center. We would always say we would get together to do homework, but we would really just sit there and people watch, laughing way too loud and way too hard.
What are your career aspirations? How did the people or programs at Rowan help to support you with those aspirations?
My career goal is to become a middle school English teacher to inspire students to learn. The professors and the staff members of The College of Education have supported me to do so. My professors have modeled excellent teaching strategies that I can use in my classroom and created learning environments that encourage and motivate me to do my best. The staff members of The College of Education have given me the guidance and support that I needed to succeed in my journey at Rowan University. Without them, I would not have the resources I need to have a successful future.
Do you want to give a thank you shout out to your family, friends, advisors or mentors?
I'd like to thank my mom, my dad, my sister, and my grandma. Thank you for all the love and support you have given me throughout my college career. Thank you for being there for me when I thought my best wasn't good enough. Thank you for staying up late with me as I wrote my essay after essay. And thank you for always encouraging me. I love you.
I would like to thank my cooperating teacher and mentor, Christine Neri. Thank you for all your support and guidance during my student teaching journey. Thank you for having faith and confidence in me when I did not have it in myself. I have learned so much from you. And I appreciate all that you have done for me. You're the best.
I would like to thank Dr. Timothy Viator. Thank you for creating classes that are both educational and meaningful. Thank you for all your teaching and life advice. But most importantly thank you for continued support even in your time of retirement. I am forever grateful for that.
I'd like to thank my friends. Thank you for the laughter and the tears we have shared. Thank you for our late-night study sessions that would always get us sidetracked. And thank you for not letting me be the only person who would jokingly say I was going to drop out at the smallest inconvenience. Without all of you, my college career would have been extremely boring.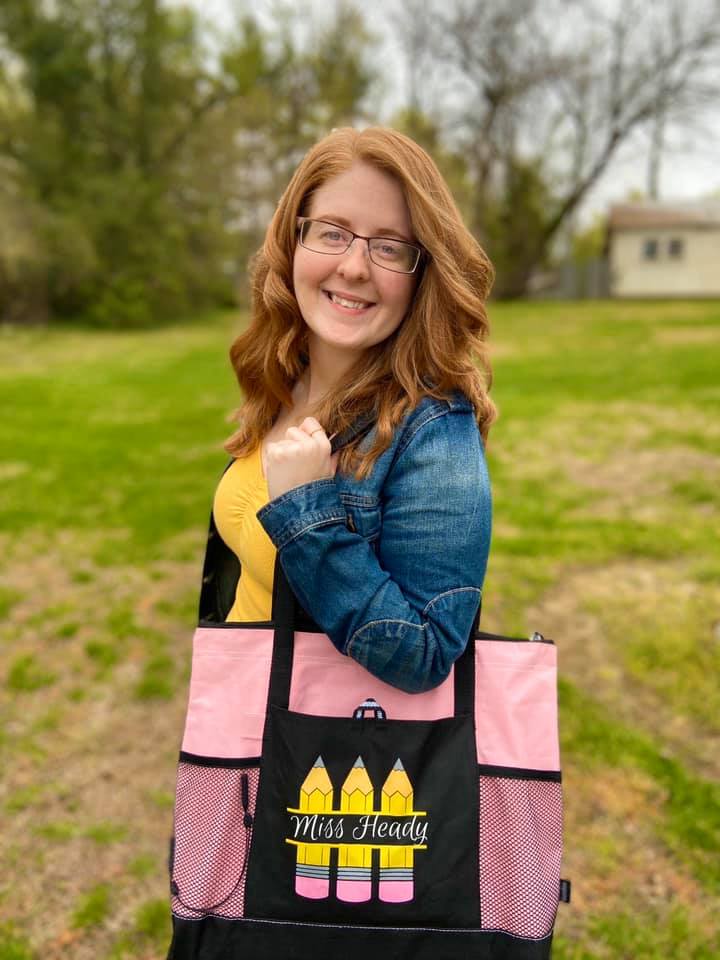 Lastly, I would like to thank my advisor, Nadia Rahin. Thank you for all the support you have provided me during my college career. Through all the ups and downs you were always there to help me keep my eye on my goals. And thank you for introducing me to classes that I would have never thought of taking. Because of you, my original goals have expanded from being an English teacher to being an English teacher who loves history, psychology, and women and gender Studies. Thank you for all that you have done for me.
Like what you see?