Today we feature recent Biological Sciences graduate Aaron Krivchenia. Aaron is from
Cherry Hill, NJ (Camden County) and shares his research experience during his time at Rowan.
Are you involved in any academic or social clubs?
I am a Brother of Phi Kappa Psi Fraternity. We do not have many brothers who study biology, but they are always there to extend a helping hand and aid in networking. I've done plenty of mock presentations in front of them, which helped me prepare for conferences I've attended. 
What got you interested in your intended field?
I've always been interested in ecology. I grew up in the woods and would always search for stream beds. It grew my passion. 
What is your favorite accomplishment?
When I presented a poster at the ESA International Conference in Kentucky summer of 2019. The poster covered a high-resolution spatial survey of cyanobacterial indicators: phycocyanin and chlorophyll in a small reservoir, Dow Lake, in Athens, Ohio. The data was from Dr. Ruhl's dissertation, so old data but new questions. For ESA, about seven of us presented and for AAAS it was just me and Dr. Ruhl in attendance. For these, I mostly went to panels where people discussed their research. I'm more interested in the science being done. I wish I tried doing some more professional development, but now I have a better idea of what to do for next time. 
What did your research beyond the classroom entail?
I worked in environmental conservation, which I started in second semester sophomore year. Professor Dr. Richmond of Bio 4: Intro to Ecology promoted the position and I immediately showed interest. My work at the lab includes seasonal sampling of small polymictic reservoirs for: seasonal zooplankton community composition, environmental tests, water quality tests, water temperature, dissolved oxygen, total dissolved solids, ph level, nitrogen, and phosphorus. For seasonal sampling, we went out weekly during the summer, typically on Mondays, to five reservoirs in South Jersey: Malaga, Elmer, Palantine, Parvin, and Rainbow, of which the latter four are in a series meaning they are a part of the same watershed, kind of like Russian nesting dolls. At each site we would toss buckets into the damn and outfall, collecting the data using a variety of probes and chemicals. We also ran 10L of water from each site through a mesh strainer to collect zooplankton for subsequent taxonomic identification in the lab.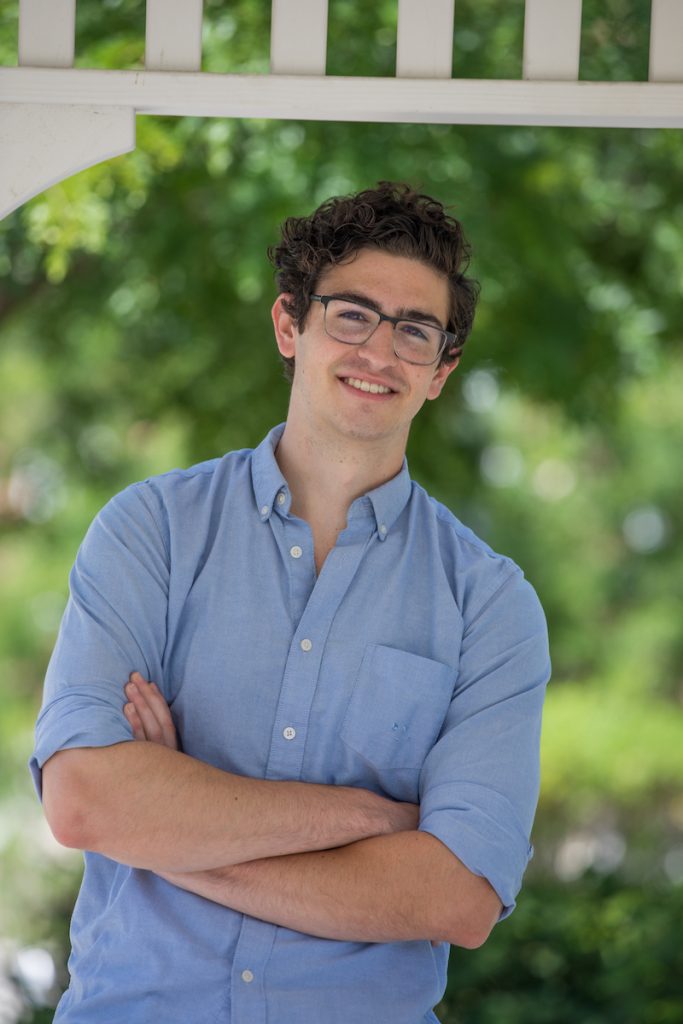 We have a variety of projects being done with the data we collect. My specific project involved conducting a study with an ultimate goal of creating a predictive model for cyanobacterial Harmful Algal Blooms (cHABs) across South Jersey. I surveyed 26 small reservoirs collecting data for various environmental variables and photo indicators phycocyanin and chlorophyll. We also took raw water samples back to Science Hall and with the help of Dr. Carone, developed a qPCR (quantitative polymerase chain reaction) to account for cyanobacterial cell densities. This was also done for the weekly sampling which gave us temporal data — how the cyanobacterial composition varies across the season. 
What knowledge or skills have you developed through this opportunity that you will take with you for future endeavors?
Everything I've done is applicable to my future in ecology. I learned GIS, analysis software, and my writing and public speaking abilities have improved. I'm more confident talking about science and my work in a way people outside of my industry can understand. I've also learned how to conduct good science, be diligent about methods and materials I'm working with. 
What are your next steps or goals?
Right now, I'm searching for jobs in wildlife, private entries and eventually will attend graduate school.
Like what you see?