These students recognized their majors weren't the right fit and took the time and energy (which isn't much) to make the switch. If you don't absolutely love what you're studying, it might be good idea to make a switch to improve your college experience!
"I was exploring a couple different paths such as addiction counselor, teacher and community health educator, but I realized they weren't for me. Then what really drove me to add world religions was just my own personal experiences with spirituality, and I realized that I really value critical thinking and multicultural competency … everyone having peace with one another and getting along." – Bria Riley, junior Psychology major (previously Writing Arts) from Washington Township (Gloucester County)
"I wanted a place where I could do music business and not have to deal with the recording and playing an instrument. My ex-boyfriend took me to see 'Wicked' and that was the deciding factor for me. I wanted to do theatre and I wanted to make amazing theatre like 'Wicked.' I just always really loved the technical aspect of everything. I do live sound, so I mix musicals here and I do lighting." – Michaela Navarro, junior Musical Theatre-Design/Technical major (previously Music Industry) from Howell, NJ (Monmouth County)
"I was a Mechanical Engineering major up until the fall of my sophomore year. I wasn't really enjoying the classes that were more specific to it, I was trying to go to the clubs to figure out more what to do. But all the career stuff wasn't really stuff I wanted to do. I want to get as much diverse experience as I can, I'm not really sure what I specifically want to get into, but I kind of want to learn a little bit of each field." – Jackie Charlton, junior Civil & Environmental Engineering major (previously Mechanical Engineering) from Boonton, NJ (Morris County)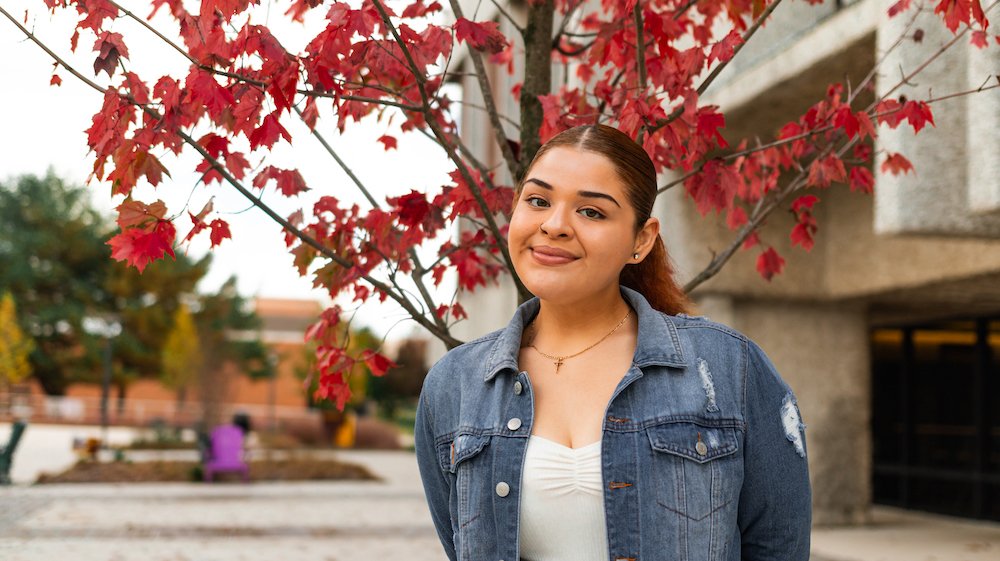 "I changed a bunch of times. I came to Rowan as a Biochem major, then I switched to Psychology, then I was undecided for like two seconds, then I was Physiological Sciences, and I became an Anthropology major and I recently doubled majored in Modern Language & Linguistics. Spring semester [sophomore year] I had to take an Anthropology class and I was given Natives of South America with Dr. Maria Rosado, and she changed my perspective on everything. Coincidentally, the major just became a major that same semester, if I'm not mistaken. – Shirley Celi-Landeo, junior Anthropology / Modern Language & Linguistics dual major (previously Biochemistry) from Newark, NJ (Essex County)
Like what you see?
Story by:
Luke Garcia, junior music industry major
Photos not submitted taken by: 
Stephanie Batista, sophomore music industry major
Quintin Stinney, sophomore Radio/TV/Film major