Today, we speak to five seniors from the College of Engineering about their experiences as women in a predominantly male field.
"Being a female in a male-dominated field can feel intimidating at times. I want to be seen and treated as an equal but I am aware that people will never treat me like a male, therefore I'll never be treated like the majority. Even though I have not experienced any out right discrimination I still have my guard up. And it can be very intimidating to be the only female in a class. But I also feel more motivated to do my best and aim high. Being a strong female engineering can be just as or more intimidating as a room full of men." – Lia Mahoney, senior, Mechanical Engineering major, Pequannock, NJ (Morris County)
"It's fantastic. Honestly, it's great. The professors and students all know me, it is easy to make friends because I stand out, I know a lot of people, and I have better relationships with my professors. I have also had the opportunity to connect with the other women which is fantastic. I feel like the department is really rooting for me." – Alex Jackson, senior, Electrical and Computer Engineering major with a Math minor, Marlton, NJ (Burlington County)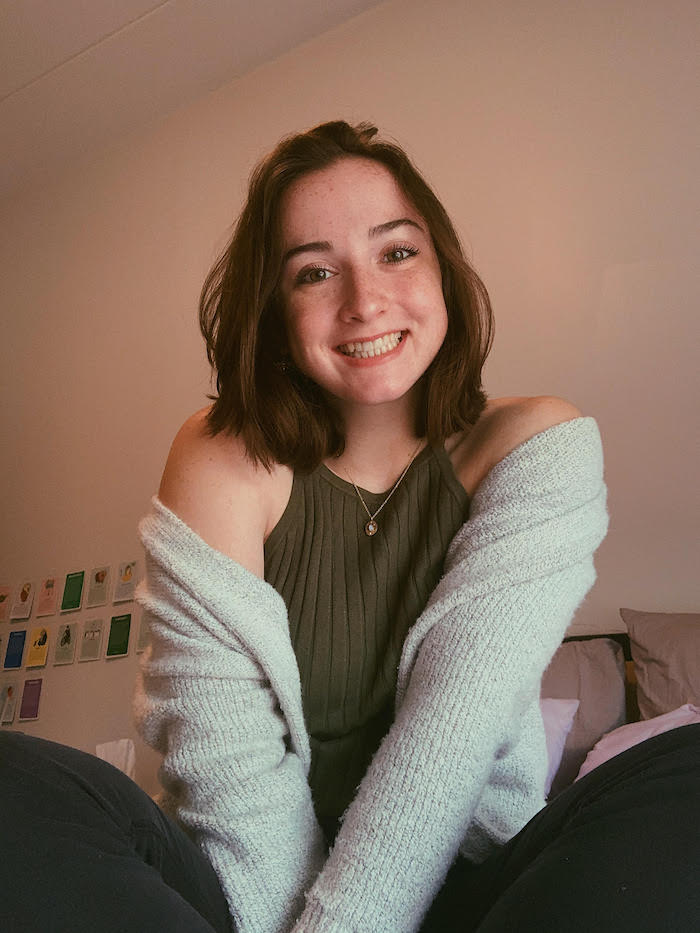 "Being the only person who looks like you in a classroom is tough, especially when you also have to provide the feminine insight for a product or service you're designing. Impostor syndrome kicks in, and you constantly feel like you're not good enough or you're the only person who feels anxious or intimidated. It feels like everyone else knows way more than you and is constantly studying and you feel like you need to overcompensate to feel adequate. It's very frustrating, but being able to bring a fresh perspective and excelling for yourself is incredibly rewarding." – Caroline Thistle, senior, Mechanical Engineering major with a Honors concentration, Mullica Hill, NJ (Gloucester County)
"Being a female in a male-dominated field is rewarding and allows us to show we are capable of doing any career we want. It is important to stand your ground and remain confident in yourself." – Julia Bally, senior, Biomedical Engineering major with Honors concentration, Sparta, NJ (Sussex County)
"My one piece of advice for women entering a male-dominated field like chemical engineering is to be confident in your abilities. If you find yourself the only female in the group, don't be afraid to get your hands dirty — set off the bottle rocket, build the turbine, test the reaction! Henry M. Rowan once said, 'What this country needs is not more engineers, but more great engineers.' Rowan has taught me that great engineers, both male and female, share their knowledge and skills to ultimately achieve their goal as one." – Alexa Lynch, senior, Chemical Engineering major, Parsippany, NJ (Morris County)
Like what you see?
Story by:
Bianca Torres, senior music industry major