Today we feature Pharaoh Freer, a freshman Music Industry major. Pharaoh is from Jamesburg, NJ (Middlesex County) and lives on campus.
When you wake up in the morning, what are you most looking forward to in that day?
I think about what I am going to get accomplished that day. What did I not do yesterday? I always try to wake up in the morning with the mindset of 'okay, I need to get more done today than I did yesterday.'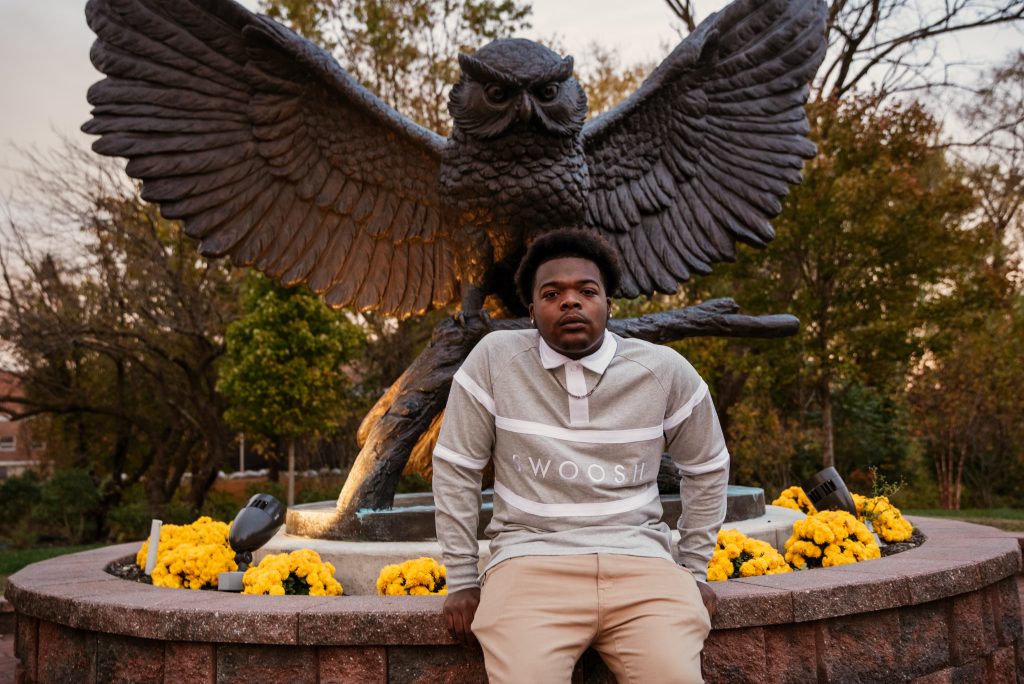 Were you nervous starting at Rowan?
Not so much nervous, but I didn't really know what to expect from college. I was surprised and anxious. I wanted to do a lot, but I didn't know that many people so I couldn't do much. I had to be patient.
How did you overcome it?
Time. I met more people. I got more comfortable and overcame it by thinking everyday 'what I wanna do today' and have it in my mind. I just manifest it.
What is one thing at Rowan that was a happy surprise for you?
Most of the people here are going toward something. They are not just here for no reason. Everybody here for the most part are on the same page and we all push each other to do better.
Can you share with us one moment you've had with a club or group of friends that made you feel like Rowan is home?
I was talking to my friend about how school was going. We all knew we were struggling together but we didn't say anything about it. One day I was like 'yo we gotta get some work done' and next thing we knew we were all good. All it took was that one second of 'okay let's get this done real quick.'
What advice would you give to your high school self?
I would tell myself to be more serious in school even just doing homework or doing that extra assignment. Put in a little bit more effort.
Like what you see?
Story and photography by:
Stephanie Batista, sophomore Music Industry major