Today's story is by sophomore Communication Studies and Public Relations major Rachel Rumsby from River Edge, NJ (Bergen County). Rachel is an on-campus resident currently living in the Rowan Boulevard Apartments. Here, she shares with us her experience going to a falafel making event with the Arabic Culture Club. 
I attended a "Learn How to Cook Falafel! with the Arabic Culture Club" event that I learned about through an email from Rowan with things to do.  I went to the organization's table outside of the Student Center to pick up my falafel mix to prepare for the Zoom meeting that night. 
Later that evening, I logged onto the Zoom call for the falafel making program. At the beginning of the event Maria Mousa, the vice president of the club, described what the Arabic Culture Club is, and told us that food is a big part of Arabic culture. Then, we started to learn how to make falafel. The Arabic Culture Club (ACC) is a club for people that want to learn more about the culture of Arabic-speaking countries, as well as to help students that want to enter careers that require using the Arabic language. 
Club member Faiza Zaman led the lesson on how to make falafel. She showed us how to make our instant mix, but she also showed us how to make homemade falafel. First, we prepared our instant falafel. We mixed it with water and put it in the fridge. Then, she started to show us how to make homemade falafel. 
Faiza showed us that to make traditional falafel, you need to boil about 2 cups of chickpeas, and mash them. Then, you add parsley and mix it, but you can add dill or cilantro if you want as well. You also add one diced onion, one squeeze of lemon juice, and one cup of regular flour or chickpea flour. You can leave them overnight if you want as well. 
Next, Faiza showed us how to cook falafel, which works for both the instant and homemade kinds. We rolled balls of falafel mix, to shape it.
Then, we fried the balls in oil.
I enjoyed the program and I would definitely go back for another meeting!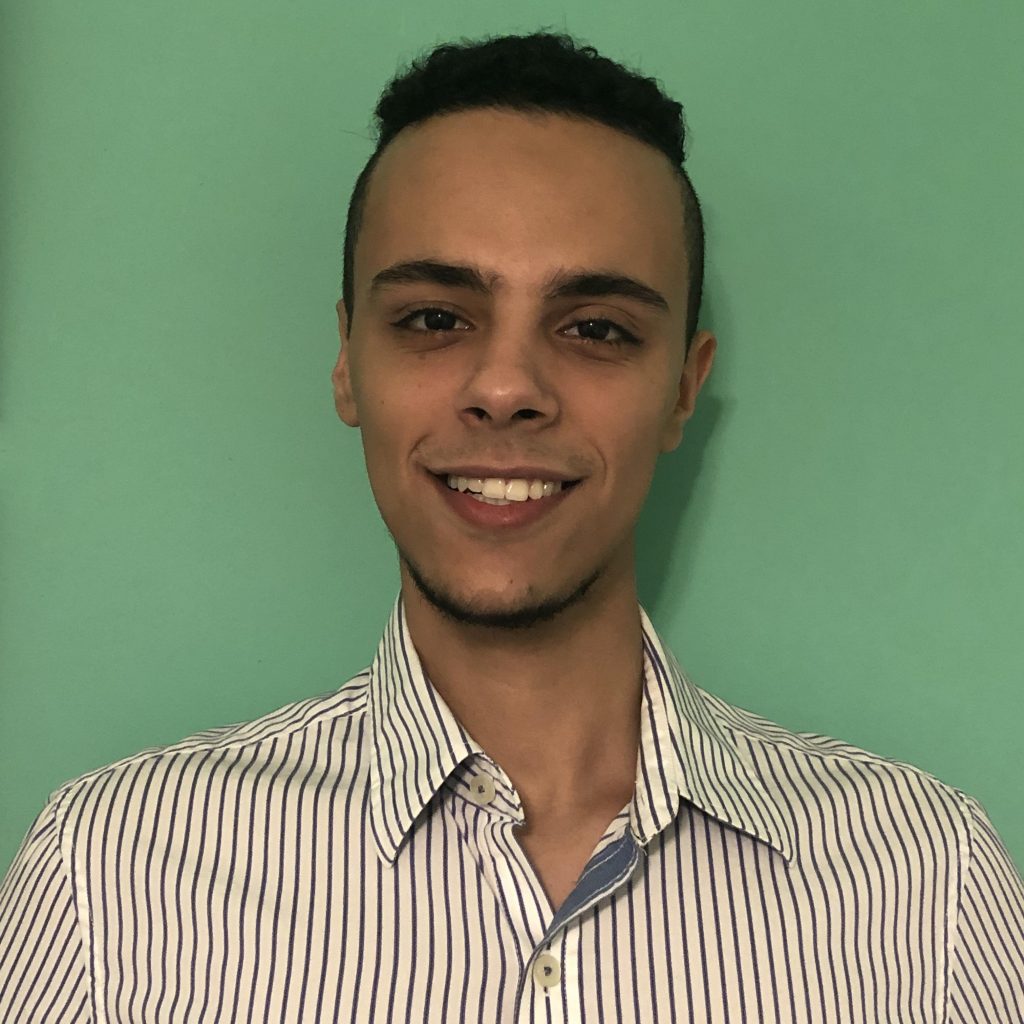 John Georgy, the president of the Arabic Culture Club.
I spoke to ACC's president John Georgy, a senior Biological Sciences major with an Arabic minor from Giza, Egypt, who commutes to Rowan from Marlton, NJ (Burlington County). He told me about his experience in the Arabic Culture Club. "The Arabic Culture Club (ACC) is a club for those who are interested in learning about Middle Eastern culture. Members are dedicated to spreading the Arabic culture in the Rowan community. Students who are interested in joining ACC will be able to help disadvantaged communities through donations or volunteering! Our main focus is to spread awareness of the Middle Eastern culture and the events that take place in Arabic countries as well as the rest of the world.
"I joined the Arabic Culture Club because I saw the opportunity to help the Rowan community. Since Rowan provided me with invaluable support throughout my college career, I wanted to give back by helping this club become more prominent which will allow us to hold events like the online falafel event, trips to different areas in NJ like the trip to Paterson, NJ, and fundraising events to help countries in a crisis like Lebanon.
"I love being in ACC because it helped me stay in touch with my cultural heritage as well as help others stay in touch with theirs. The connections that I made by being a part of this club will last till after I graduate. A major part of my participation in this club is being a part of the e-board which has opened my eyes to different types of experiences as well as helped me become a better-disciplined student. Getting to know new members as well as strengthening my relationships with existing members has been an extremely rewarding experience for me."
Like what you see? 

LEARN MORE
Story and photos by:
Rachel Rumsby, sophomore communication studies and public relations double major