Today we feature junior Serena Amador who majors in Chemistry. Serena is from Eastampton, NJ (Burlington County) and transferred to Rowan this past fall from Rowan College at Burlington County.
Why Rowan?
Rowan is very close and I thought it would be an easy transition from the community school that Rowan owns to Rowan University. I have heard a lot of good things about Rowan. I did a tour of Rowan back in high school and remember really liking it. I specifically liked that the campus was not very big. My favorite part of campus is the science building. I love it there. I love the labs and am always there.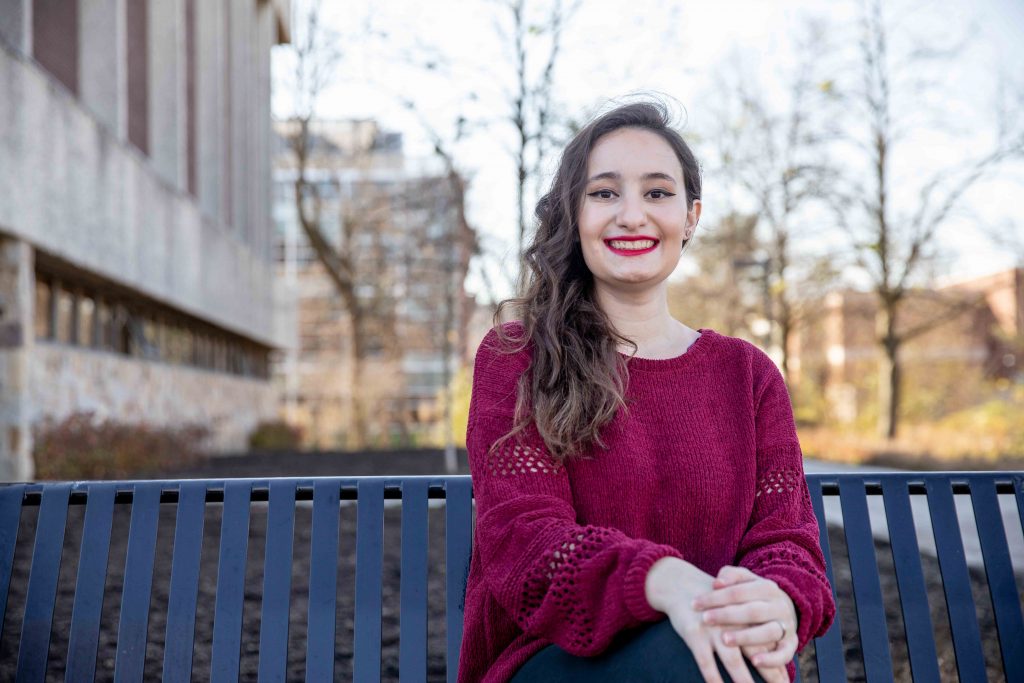 Tell me about a time Rowan felt like home.
There was this one class that I was worried about and I was talking to my work study friend and they offered to help. The helped me understand everything. I thought that made me feel like I belonged there.
What is your favorite part about Rowan so far?
I have to say the Chemistry department. How nice everyone is and how they are all so ready to help you if you need help. Professors like Prof. Viren Soni and Prof. Sabrina Priya.
What has been one aspect of Rowan that you've enjoyed so far?
The people there are amazing and so kind.
Why continue with your education this year instead of taking a gap year?
I wanted to power through and get it done. Life does not stop.
What are your professional goals? And how is Rowan helping to support you in those goals?
My professional goals are to get a job in the chemistry field. Rowan is helping push myself so I understand more, that way I will be prepared for the future.
Like what you see?
Story and photography by: Stephanie Batista, sophomore Music Industry major