Danyel Barnes, a 1994 alumnus, shares his Rowan story and how it shaped his life today as a Sergeant with the New Jersey State Police.
Danyel's college journey is an amazing story in and of itself.
In high school, Danyel considered joining the military and was being recruited by the Army and Air Force. A guidance counselor at Camden High School, Ms. Sanders, encouraged him to apply to college. After getting into Rowan (then Glassboro State College), he told his grandmother that he got accepted but didn't have the money for school, so he'd have to choose the military. That same day, his grandmother wrote him a check and told him to go to college. 
As you can tell, education was very important in the Barnes' family. Danyel comes from three generations of college, so he was happy to keep the legacy going. 
When Danyel got to campus, he had an awesome experience. He lived in Chestnut Hall his freshman year and got involved in Greek life early on. Being in a fraternity was one of Danyel's "musts" going into college, so his second-semester freshman year he pledged Phi Beta Sigma. Danyel speaks about the strength of this brotherhood. "Our kids call each other aunties and uncles. We all keep in touch and are close to this day," he says.
When asked about any influential people at Rowan, Danyel easily recited a whole list. One of the people mentioned was a former Rowan president. "Herman James was always on the ground with students — we would see him every day in the Student Center just walking around and talking to people, he had a quiet calm about him," he says. "I learned a lot from the way he carried himself. Professors and staff at Rowan really taught me how to be a benevolent leader."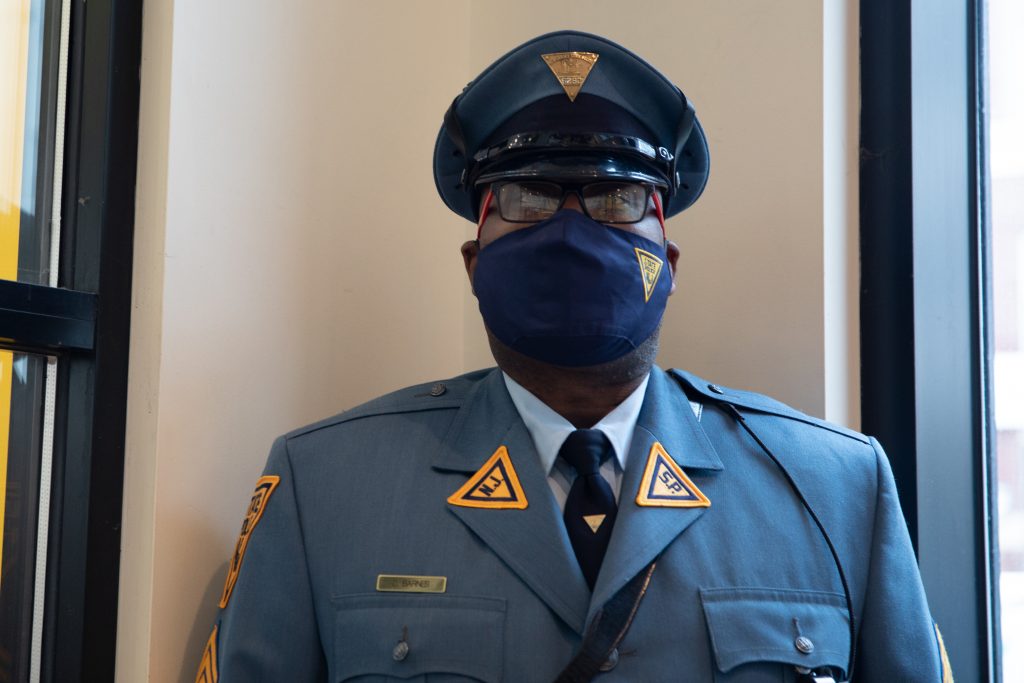 Danyel, who majored in Sociology, also mentioned a really influential Women's and Gender studies course. "Dr. Gallant taught me all about real feminism. I was the only boy who didn't drop the class because I really wanted to learn." 
Currently, Danyel serves as a Sergeant for New Jersey State Police. He got into law enforcement from inspiration from his brother and recruiters who visited Rowan's campus. Danyel got information from the recruiters, passed a written exam, and went to the New Jersey Department of Corrections to start his career. Danyel felt that Rowan prepared him for his career by giving him a strong foundation in writing. He also learned a lot about human behaviors from being a sociology major and taking courses like anthropology. 
When asked what his advice to graduating Rowan students would be, Danyel says, "Everything you do isn't about you, it's about everyone else — you have to give back." 
Like what you see?
Story by:
Loredonna Fiore, junior public relations and advertising major
Photos by: Rachel Rumsby, sophomore communication studies and public relations double major
Related posts:
How One Student Uses Skills Learned at Rowan to Fight Crime
Air Force Veteran, Strategic Communication M.A. Student Alex Walpole on His Road to Rowan
Alumni Success: Dr. Janelle Alexander, Director of Diversity, Inclusion, Equity, and Belonging at Washington Township Public Schools