We're so close to the beginning of the new semester, let's kick it off with a college bucket list by sharing some students' ambitions.
"I'm looking forward to everyone moving in and meeting more new people since my freshman year got cut short. One of my must do's when I get back on campus this fall is to attend more basketball and football games. Also I can't wait to go to the engineering building and go to the pond, I find it very relaxing." – Anais Holguin, junior Marketing major from Perth Amboy, NJ (Middlesex County) 
"My friend and I are on a mission to find the best lunch specials for $15 or under around campus. So far Alaura Kitchen or Family Mediterranean (both located in Pitman) are the winners! There are so many different places to explore around campus and it is so much fun to do it with friends. Also thrifting is a hoot. The lunch spot I'm excited to visit again is Au Bon Pain, it's opening back up and I NEED their croissants." – Meena Young, senior Biological Sciences major from Sickerville, NJ (Camden County) 
"I am extremely excited to be student teaching this year and to finally have in-person classes again. I miss interacting with my peers and being on campus. I miss studying at James Hall, the education building and the library and those are spots I look forward to visiting again." – London Raikes, senior Inclusive and Elementary Education major from Deptford, NJ (Gloucester County)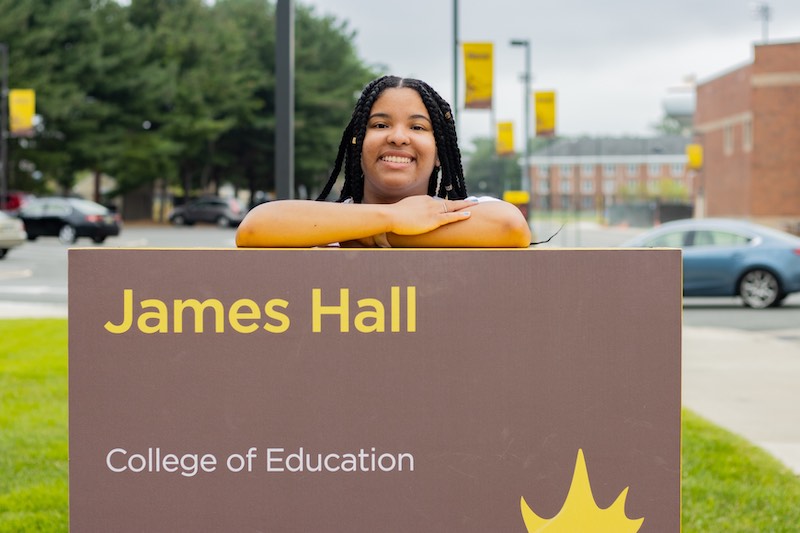 "I am involved in quite a few organizations on campus. I'm most looking forward to continuing my role as the Blood Services Undergraduate Coordinator for the Office of Volunteerism. There are many things on my bucket list this year and that includes living in an on-campus apartment, seeing my South Jersey friends, walking near Town Square, taking most of my core Finance and MIS courses and exploring campus with my friends." Sasmita Prabu, junior Finance major from Somerset County, NJ
"I'm looking forward to finally being in person again. Looking at a screen for 18 months has been really sad, it feels like so much of the college experience was lost. At least I'll be less tempted to fall asleep during class. I am going to be an RA this year, so I am excited to meet new people and help others have a great return to Rowan. I have many things on my bucket list and that includes: going to the Fitness Center and working out with my friends, having movie nights with my friends in their apartments, going to Cookie Munchers and eating more calories in 10 minutes than you're supposed to eat in two days, riding the shuttles to the movie theater, having an advisor meeting in person, taking free electives to pursue other passions rather than fulfilling requirements, plus eating at Smoked again." – RJ Wentzell, senior Exercise Science major of Pilesgrove, NJ (Salem County)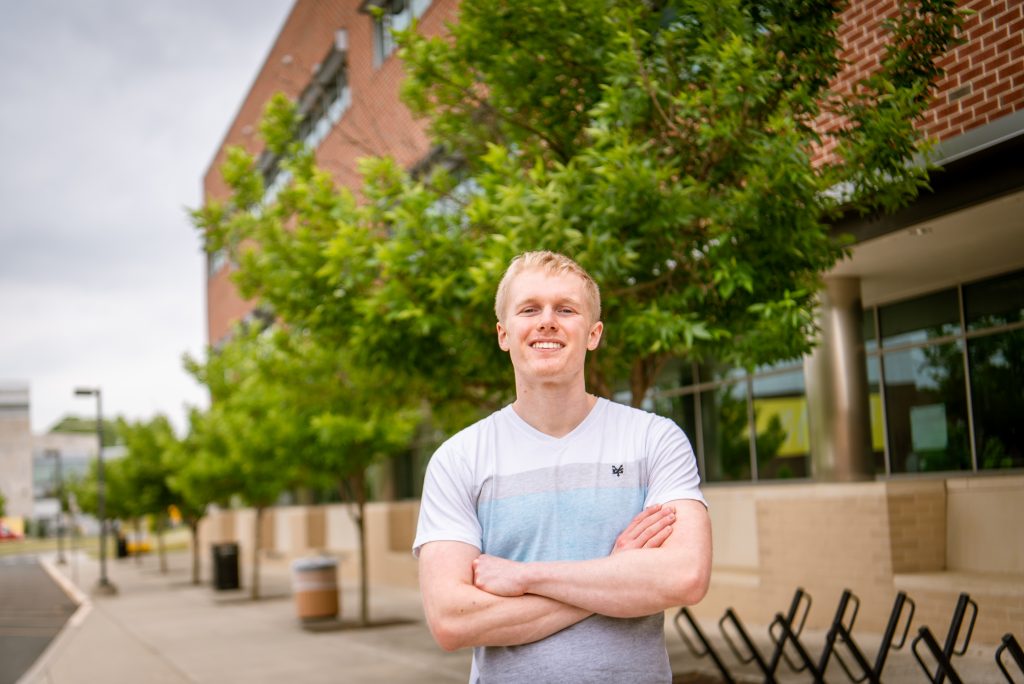 "A couple of things I look forward to this school year are my campus event Emo Night, planning concerts, writing music and finishing my junior year. I haven't seen Dennis Diblasio [since before COVID], I'm looking forward to seeing him." – junior Malachi Prillerman of Palmyra, NJ (Burlington County), Music Industry major and transfer student from Hampton University
"This year, I hope to get accepted as a transfer ambassador. A must do is to visit a restaurant during a social hour. Academically, I look forward to receiving high grades, building connections with my professors and receiving a letter of recommendation." – De'Ja Morris of Woodbury, NJ (Gloucester County), senior Finance major and transfer student from Salem Community College
"This September, I look forward to going back to regular class, walking around and seeing new faces. A few things I would like to do again this semester are seeing all my friends from freshman year, visiting the Rec Center, eating at the Student Center and playing sports." – Hualsy Paredes, junior Construction Management major from Fort Lee, NJ (Bergen County) and transfer student from Utica College
"I am really excited to graduate. I've been working really hard since COVID to maintain my grades just for this moment. I really like the club fair every fall. I'm excited for that! I'm also really excited to study in the library again. I am most looking forward to in-person classes." – Alexa Wentworth, senior Psychology major from West Windsor, NJ (Mercer County)
"Being able to go to clubs, meeting up at the Student Center and getting food together, being able to see my professors in person, and visiting Science Hall again." – Andrew Pinto, junior Physics major from Hammonton, NJ (Atlantic County)
"I came into Rowan as a transfer so I haven't tried anything yet. I'm sad because I lost a year so I want to be as involved as possible. This year, I'm looking forward to seeing my fellow peers, raising my GPA and attending football games." – senior Tara Preston of Camden County, NJ, Economics major and transfer student from Delaware County Community College
"A must do with my friends is going to RoBo and getting pizza. Academically, I look forward to staying busy with classes and making new friends in class." – Maria Espejo, junior Psychology major from River Edge, NJ (Bergen County)
"I'm most looking forward to seeing Discovery Hall this year and to go to football, basketball and hockey games with my friends." – Lauren Blaze of Branchburg, NJ (Somerset County), senior Civil and Environmental Engineering major
"Being able to socialize with new classmates and professors! I haven't seen   Dr. Bhatia in person since before COVID, I am very much looking forward to seeing him on campus this fall. Looking forward to social events, clubs and  projects." – senior Hayley Lomas of Woodbury, NJ (Gloucester County), a Mechanical Engineering major with a CUG in Aerospace Engineering and transfer student from Rowan College of South Jersey
Like what you see?
Story by:
Nene Diallo, senior public relations major
Photos by:
Reshaun Timmons, Stephanie Batista, RJ Wentzell and Anthony Raisley
Rowan Football photo courtesy of:
University Publications