Today we hear from Valentina Giannattasio, a first-year international student from Argentina. Valentina is a double major in Dance and Marketing. Today, she shares with us her experience of being a first-year international student at Rowan.
Flying around the world and living in the opposite hemisphere of the globe is not an easy task. Since I was 9 years old, I had always wanted to study abroad and earn my college degree in the United States of America. Today, 10 years later, I am here at Rowan, fulfilling my dreams and double majoring in Dance and Marketing.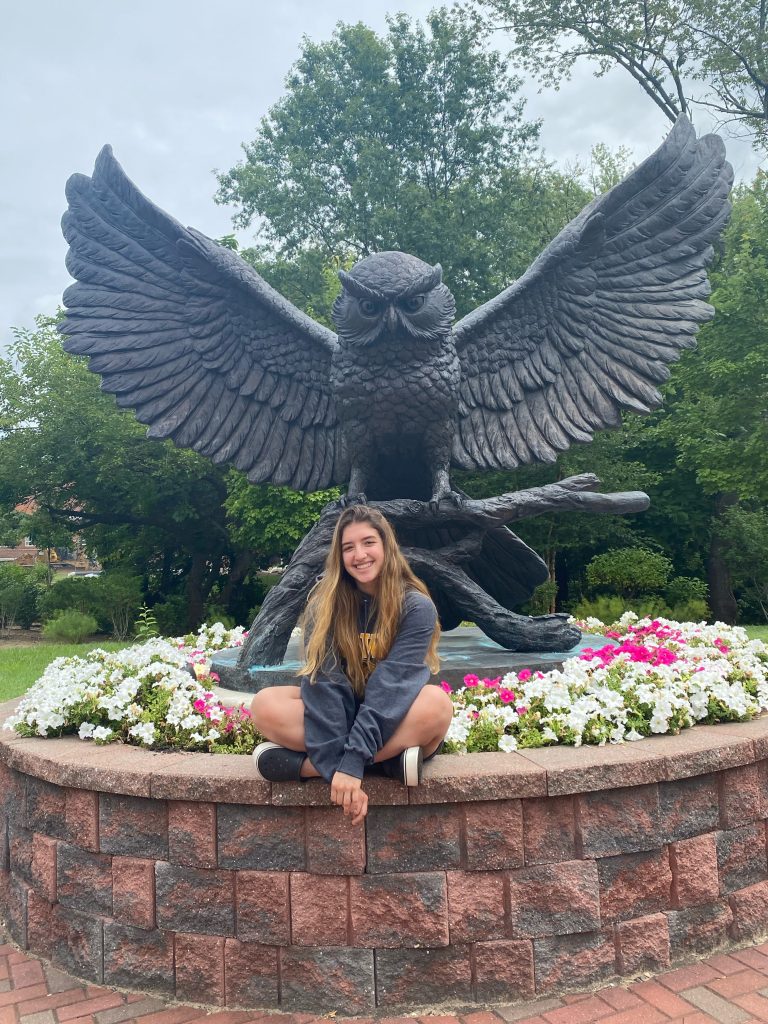 Since I can remember, dancing has been my passion, and I am thrilled to say that my first semester at Rowan has provided me with a lot of opportunities to navigate my dance experience. Not only I am attending classes with amazing professors, but I also performed in the Main Stage production "Making Good Trouble." Besides, I am a member of Rowan University Dance Team and a senator of Rowan University Dance Extensions.
When I first arrived at Rowan, I was really scared. A new chapter of my life was about to start, and my fears were flooding my mind. The fact of living 5,225 miles away from home, my family and friends was terrifying. I remember I was really excited but upset at the same time, my emotions were crushing against each other. However, I was sure that although I was going to miss Argentina, my goals and desires were more important.
I will never forget the day I moved into Rowan, and I immediately realized that this campus was going to be my home for the next four years! Today, after my first semester, I need to admit that adapting to this huge change, the new language, food, ideologies, currency and culture was easier than I thought. I need to say that everyone at Rowan was really kind and ready to help me at any time. I am more than happy and thankful for being here, surrounded by all the amazing people, faculty and friends.
Personally speaking, and as an international student, I would like to say that Rowan is an amazing place to make new friends, socialize with others, learn and acquire the necessary tools for future success. Although I really miss my home, my family and my friends, Rowan has become a special place for me, and I am thankful for all the beautiful experiences and memories I am creating there. I am proud of attending Rowan, and I am sure this was the best decision I have ever made. I truly cannot wait to see what my next years have to offer.
Like what you see?
Story and photos submitted by:
Valentina Giannattasio, first year dance and marketing double major