Rana Sarwatejas is a senior Biochemistry major here at Rowan University. Today, he tells us what his experience has been like studying abroad at the University of Birmingham in the U.K.
Would you mind introducing yourself? 
My name is Rana. I'm a senior Biochemistry major at Rowan University but I'm currently studying abroad at the University of Birmingham in the United Kingdom. I'm originally from Nepal. That's where Mount Everest is for anyone wondering. I went to an English Boarding school in India so when I learned English I learned British English, which is why I have this wonderful British accent. I decided to go to America for my undergraduate degree, which is how I ended up at Rowan. 
What was it like when you first came to Rowan? 
It was a little intimidating. I was a young Nepalese boy who had never been to America before and didn't really know anything about it. Everything was quite the opposite. I had a bit of a cultural shock but, after a month, I loved every bit of it [being in America]. I made amazing friends. I got to travel. I'm a huge travelholic by the way. I also met my friends from the University of Birmingham at Rowan University when they were completing their study abroad program. 
Why did you choose to study abroad in England at the University of Birmingham?
I always wanted to study abroad, especially in the U.K. Like I said before, I did study at an English boarding school but it was in India. Still, there was a large British influence over me. However, I never got to experience British culture fully and I had in my head for a long time that I would. I'm probably going to do my master's degree here in England so studying abroad here was just a way of testing the water. I get to learn what the education system is like, how the professors are, and how the universities function. I also needed to answer the question of whether or not it would be too much of a culture shock.
On top of all of this, I met someone during my sophomore year named Dan who came from the University of Birmingham to Rowan for his study abroad program. I also met another study abroad student that year named Laura who was from Germany. With them, I traveled everywhere around the country; Miami, Orlando, Austin, Houston, Dallas, San Francisco, Vegas, L.A., everywhere! I really enjoyed it and we formed a very tight bond. They showed me all of the things that study abroad had to offer. Studying abroad isn't just something to put on your resume. It's a way to make memories.
How did you adapt to your new school and environment? 
It was quite easy because I already studied in a similar environment previously at the boarding school. The only difference was how the country itself worked. I had to get registered with a general practitioner, which was something I wasn't familiar with previously. I had to learn about the payment system. Rather than paying per semester, you have to pay per week for your accommodations. They really don't have meal plans at the university unless it's a particular accommodation. Stuff like that was completely new. 
How did you go about making friends?
One bad thing that happened to me were some issues with my visa. I wasn't able to come over as early as I would have liked and I missed the orientation. Luckily, I bonded very quickly with my flatmates and they already had friends of their own of whom they would often invite over so I was able to befriend them as well.
Attending classes also helped me to meet new people. There's weekly international nights that they have here and I've gone out and met different people there too. While at Rowan, I worked with RAH [Rowan After Hours], as I'm a total nightowl, and working with them helped me to improve my communication skills. That job forces you to socialize and that helped me to go on and make friends at Birmingham. 
How have classes been?
My classes have been quite fun. I've already completed a lot of my course requirements so I had the ability to choose from different classes outside of my major. I'm taking American Literature right now and you're probably wondering: Why are you taking American literature when you're in Britain? Well, I had to take a literature course as a graduation requirement but any type of literature is new for me as I'm a biochemistry student. They've been teaching me about "The Great Gatsby," which is something I never bother to read before coming here. I'm taking political science, a course called Debates in World Politics. It really encapsulates everything that is happening in the world, what's happened in the past, and how that's all affecting the government systems in different countries. I love political science, so that course has just been going great.  
What would you say to students who are interested in studying abroad at some point during their academic journey? 
Studying abroad can be intimidating when you think about it for the first time but the amount of knowledge that you gain from traveling is just extraordinary.
I've been traveling since I was a kid. Like I said earlier, I was sent to a boarding school in another country when I was just 10 years old. I've got a good grasp about how much traveling can teach you. If you really want to learn about life, academic knowledge is one thing, but collecting and garnering life experiences actually makes who you are. That's why I can't recommend studying abroad more. It's so amazing!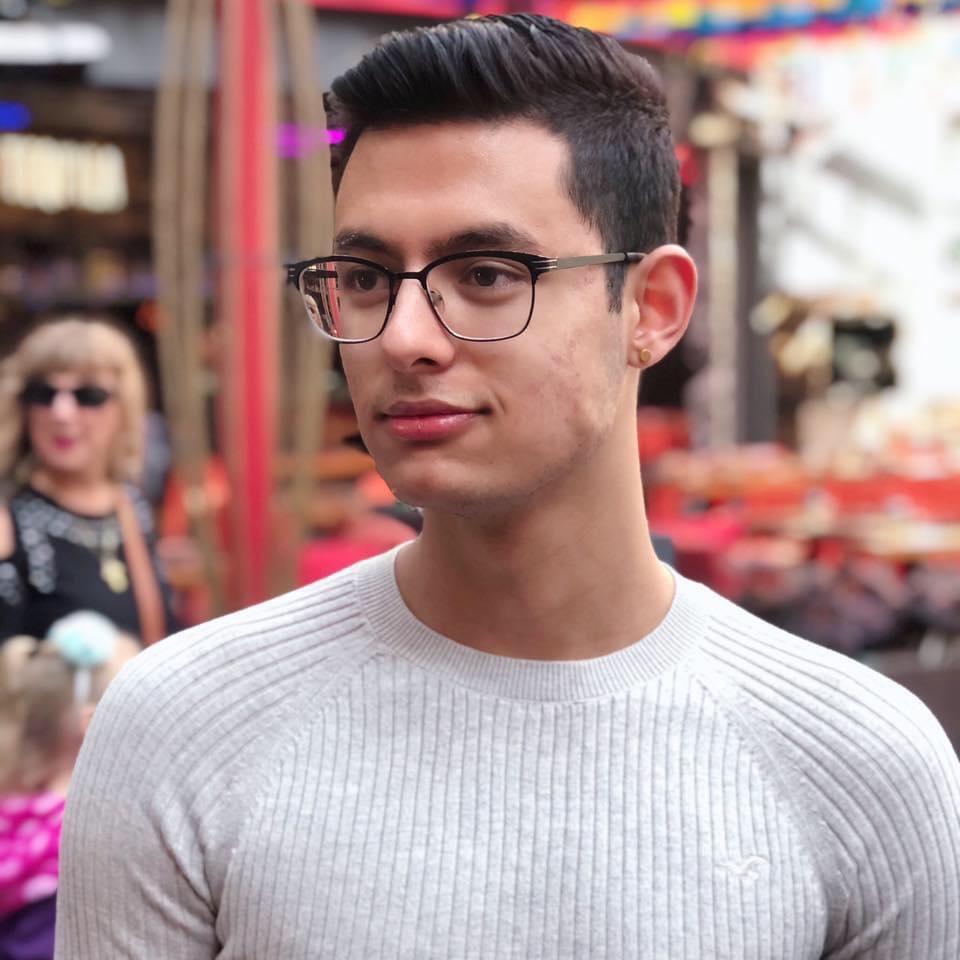 Like what you see?
Story by:
Bianca Gray, senior English major
Photos provided by: 
Rana Sarwatejas, senior biochemistry major