Today, as part of our Hispanic Heritage Month #PROFspective series, we feature senior Jacob Rodriguez from Hammonton, NJ. Jacob is a first-generation college student majoring in Accounting and a transfer student from Rowan College of South Jersey in Gloucester County.
What is your student experience here at Rowan? Do you feel included? Supported? How so? Could you highlight an example or two?
Rowan is an extremely inclusive university that actually cares for its students. Throughout its various facilities, activities and amicable staff, I have found a home in Rowan.
Coming out of the pandemic, my college experience was all virtual and personally unenjoyable. Coming back to the classroom as a transfer student to the University in the fall of 2021 I have felt nothing but welcomed, appreciated, and valued not only as a student but as a person.
How did you find your friend group here at Rowan?
Most of my friends that I have on campus are from previous classes or friends from high school that continue to be active in my daily life.
Are you involved on campus? How so? (Academic clubs, social clubs, sports, working on campus, etc.)
Unfortunately I am not as active on campus due to my work schedule, but I am extremely active in the local church serving my community 3-4 days a week.
How would you describe inclusion? Could you highlight a Rowan classroom or campus experience that was inclusive and made an impact on you?
I would describe inclusion as the ability for all people no matter what they look like, where they are from, or what they have been through having the same access and opportunity all across the board.
I experience this on a daily basis at Rowan. Favoritism does not exist in the classroom. All of my professors have treated me and my classmates equally with the same care and detail regardless of any race, ethnicity, or background.
Do you have a role model or mentor here at Rowan? Who are they and how have they supported your growth?
If I had to pick one person that I look up to at Rowan I would pick my brother, David J Rodriguez. [He] works at the bursar office on campus. His work ethic is beyond compare, not only working on campus, but also serving in the military for the air national guard. [He] has been on several deployments all around the world, all the while being a father of three boys. He is my greatest inspiration and has shown me [that] with hard work, dedication, and keeping God as a priority, all things are possible.
What advice would you give to a Hispanic/Latinx high school student considering your major here at Rowan?
BREATHE! Don't be afraid or nervous. Rowan is the best university in Jersey and offers something for everyone. Get involved in whatever you can and enjoy every second you are here.
What are your professional goals?
My goal is to continue my path in the banking world. I currently work as teller for Ocean First Bank and would like to move further up in the company upon graduating with my bachelor's in Accounting.
If you are open to it, could you share a little about your Hispanic or Latinx heritage?
I am 100% Puerto Rican! Both of my parents are from Puerto Rico. I was born and raised in Hatillo, Puerto Rico, while my father was born and raised in the Bronx, then later moved to Puerto Rico at the age of 18. Later in life my parents had gotten married and had become a family of five with my brothers. Their time in Puerto was rough as they were living below the poverty line. In the 90's they decided to make a change and move to New Jersey for a new beginning and chance at the American dream. They slowly started to build a life here in Jersey and in 2001 they had me.
I am extremely proud of my roots, my family, and [am] grateful for all the work they have put to allow me to have the opportunities that I have today.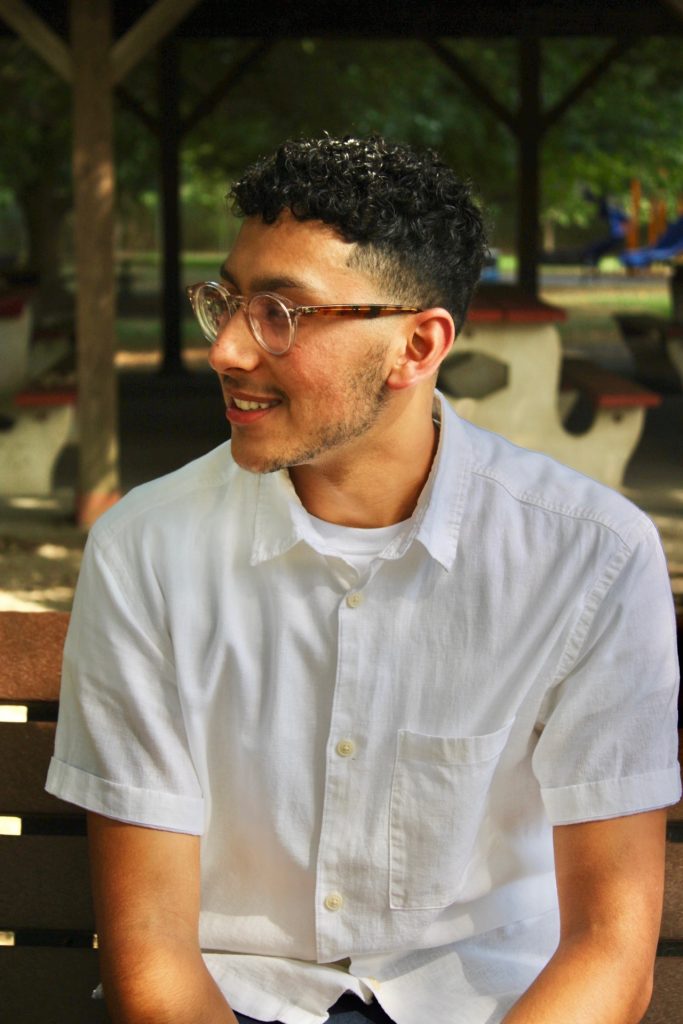 Like what you see?
Story by:
Natalie DePersia, senior public relations major
Photos courtesy of: 
Jacob Rodriguez