Kim Bicknell, mom to communication studies senior Connor Bicknell, gives some insight into her own experiences as a Rowan parent. The Grown & Flown series features wisdom and insight from parents of current Rowan Profs, to help parents of new Rowan Profs. The transition of parenting a child at home to parenting a young adult at college is an important one, and Rowan parents are here to help our community.
My experience as a Rowan parent, despite it being pretty different because of the timing of everything with Covid, I think can still be of use to any other parents out there about to dive into the "college experience" with their child as well. Especially since Connor is my oldest and therefore first to go off to college, it was all just as new to me as it was to him. This was the fall of 2020, so on top of the normal anxieties that come with both of us getting acclimated to the college life, we had to worry about things like cleanliness and precautions as we were in the midst of the COVID-19 pandemic at that time too. Needless to say, there were a lot of questions I had about the experience, but luckily, as time went on, those questions were all answered and my anxieties were eased. I wanted to get this out to hopefully help you out as well if you're having the same worries I was.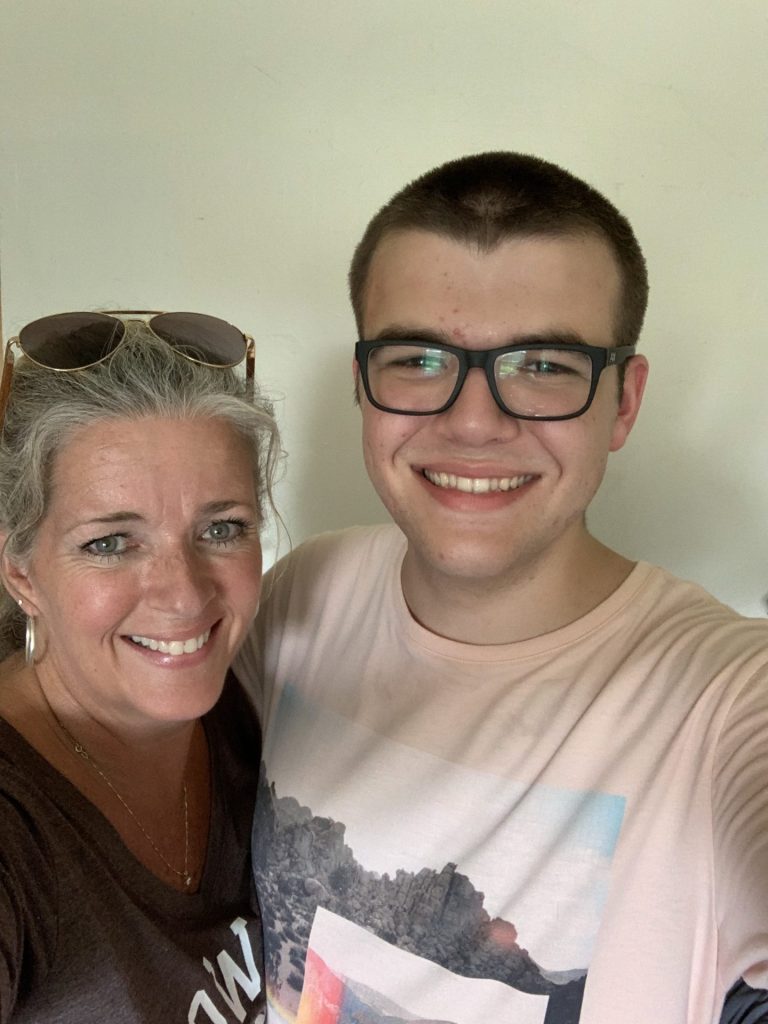 Naturally, this is going to come with a lifestyle change for both you and your student. Depending on how outgoing your student is, they may have an easier or harder time adjusting to living on their own, away from home, having to make all their own decisions. For most, this will be their first time away from home for an extended period of time. For me, it was important to make sure that Connor was able to make his college experience his own, so I limited my involvement outside of helping set up his room and checking in here and there making sure everything was good. Of course, beforehand, we had the important discussions about safety and making good choices, but I wanted to leave the bulk of his college experience up to him, since it was his time to do what he felt was right. In this way, I think I was able to kind of indirectly push him to come out of his shell a little bit, and get more involved with things on campus since he himself got to decide what he would enjoy doing.
As far as move-in goes, make sure you offer help to your student and let them know that you're available to help. Some may not want their parents to help decorate as they may want the entirety of the decorating power to be left up to them. This is important to get a feel for, as I personally didn't want to come off as too overbearing. However, my son didn't mind me helping (and he doesn't really care that much about decorations, so that was a plus too).
However, with this also comes getting used to empty nesting. At first, this wasn't a full-on issue, as his younger sister was still home and going to high school. However, last year, she went off to college as well, so I had to "empty-nest" for the first time. It felt really daunting at first, especially as a single parent, but I found it to get easier as time went on. I started taking the time to do things and find things that made me happy, whether it was seeing my friends more, reading a good book, or catching up on a favorite TV show. I also had regular communication with my kids on a close-to-daily basis, even if it was just a simple "hi" or "love you!", just so they knew that I was there for them if they needed anything, and they're both great with getting back to me.
We also FaceTime at least once a week to catch up on everything that's gone on in our lives that week, whether that means updates from work, school, or family stuff. Staying in touch is definitely the most important thing to perfect, in my opinion. You want to make sure that you find that good balance between staying up to date on your student while at the same time giving them enough space to plot their own path, if that makes sense. It all comes down to the closeness of the relationship between you and your student, and how much you want them to take the responsibility of going down their own path.
Overall, parenting a college kid can be a challenge, and that can go for just about anyone regardless of who you or your student are, especially if you're doing it for the first time like me. However, I hope this advice can bring some peace of mind to any other first-time college parents out there as the new school year is approaching. You're likely in the midst of dorm shopping, planning what to pack, and the many other steps that come with the process, but just know this simple phrase above all that applies to both you and your student: It's all going to be okay. Just keep reminding yourself that you and your student will both find your ways to navigate through this time, and you will both come out with benefits, with both of you having had the time to find what makes you happy.
Like what you see?
Story interview and editing by Connor Bicknell, senior communication major
Photos courtesy of the Bicknell family