Today we feature Andrea Owens, a junior Biological Sciences major with a Chemistry minor and concentration in pre-medicine. Andrea is a transfer and a first-generation college student. She commuted from home before COVID-19 shut down campus. Andrea will share with us her #PROFspective on what it's like to be a Rowan University student and how she's getting the most out of her college experience as a Rowan Prof.
On campus Andrea is a member of the Minority Association of Pre-medical Students (MAPS), The Tau Sigma National Honor Society, and the Alpha Kappa Alpha Sorority Incorporated (AKA). Off campus she works in retail at New York & Company.
What inspired you to choose your major?
Since I was 5 years old, I always knew that I wanted to become a doctor. So, once I got to high school, I mastered biology and chemistry and decided to major and minor in them.
What would you share with a future student interested in your major?
My first advice to any transfer students who are majoring in Biology is to make friends who are within your major. The beginning of my first semester at Rowan, I did not have any friends in my major. I studied alone for everything, which caused a lot of stress. Once I made friends with people in my major, we formed many study groups and I found the biggest support system. The friends I have made are truly amazing, and I could not thank them enough.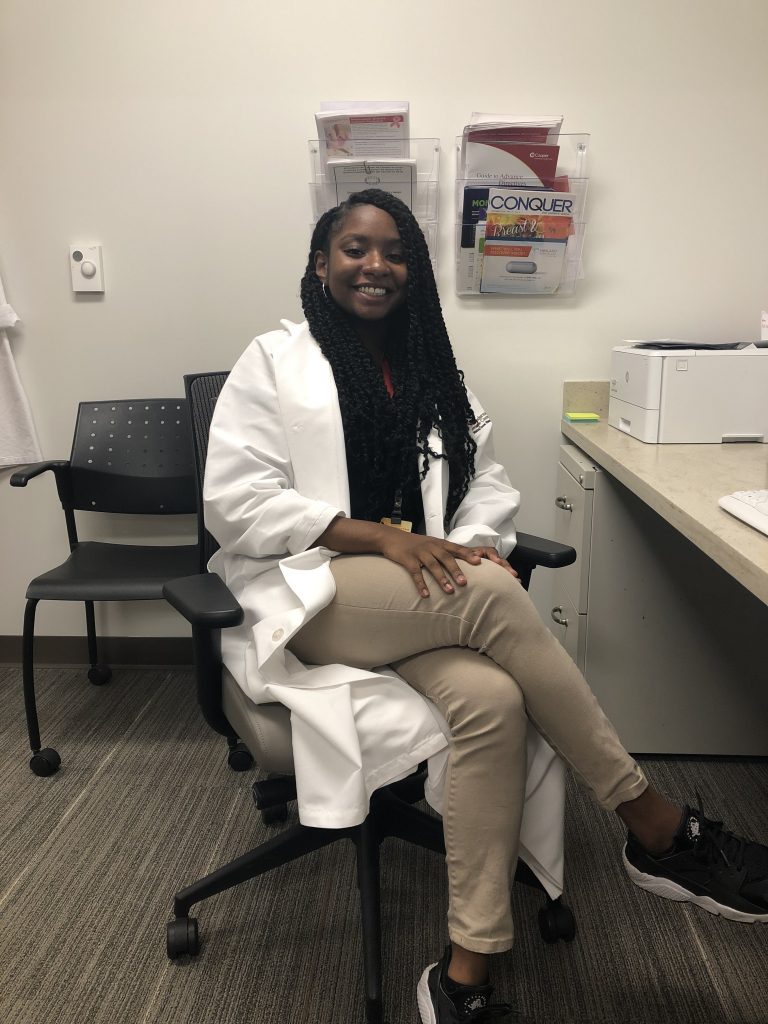 How does your field impact the world? What impact would you like to have on the world in your field? 
The importance of the healthcare field is that the conditions of life are always changing, and as long as there are health care providers who are specifically trained in medicine, there will always be help. An impact that I would love to have in my field is to make minorities feel heard and important. In the medical field, there are thousands of stories on how African Americans do not feel as though they are getting the proper treatment when they are being treated or examined by health care professionals. I am going to make that change.
Describe for us an experience you've shared with a Rowan professor in which you felt like you were working with a visionary in your field? 
Dr. Kristen Barrett was my professor for Organic Chemistry I and II. She is a young African-American woman in her field, and she provided superb detail in everything she did while I took her courses. Her path of excellence inspires all her students, including me. 
Like what you see?
Story by: 
Melanie Sbaraglio, public relations and advertising graduate
Photos courtesy of:
Andrea Owens