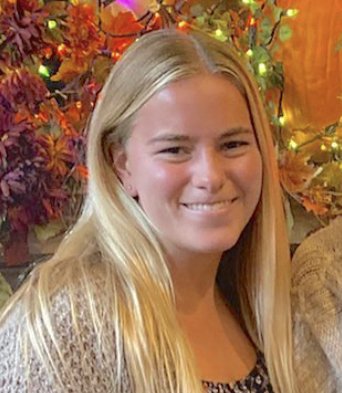 Recent grad Julia McAleavey shares guidance through this advice column for incoming students. A student with well-rounded experience, Julia earned a bachelor's in advertising this spring. She transferred to Rowan her sophomore year, after another school wasn't a great fit. While at Rowan she started as an exploratory studies major, unsure of what to major in. She's lived both on campus and off campus, held student worker jobs and internships, and participated in clubs and sports.
College is an extremely busy time for all of us. Whether you are rushing from class to a job or up all night studying, you barely have time to breathe, let alone thinking about what to eat. Having a few quick, healthy snacks in your room and your backpack, is the best way to get you fueled up and going strong. Here are some of my favorite snacks to keep around that will keep your mind and your body healthy, and keep you energized throughout the day.
Veggies and dip: You will probably have a mini-fridge in your room at Rowan, so keeping these is definitely possible. Carrot sticks with a low fat dip are the perfect homework snack when you're sitting at your desk. 
Apples: You can even buy them in slices, but they're a little bit pricier. You can never go wrong with an apple a day! They also pair nicely with some peanut butter, if you want to add something a little more filling.
String Cheese: Snack on these in your room or on your way out the door to class. They are a great source of protein and will hold you over for a whole class.
Protein bars: A classic snack and super easy to store and carry around. Protein bars are a substantial snack to keep in your backpack for anytime you might need it. Just make sure you read the labels in the store to see the actual number of grams of protein. Find the best fit one for you. 
Trail mix: My personal favorite snack ever! Keep a big container of trail mix with zip lock bags in your room and make a bag for on the go.
Don't stress about food in college. Make time to eat and stay healthy to avoid the freshman fifteen. Hopefully, these energizing, filling, and best of all, guilt-free snacks will treat you well throughout your college career! 
Like what you see?
LEARN MORE 
Story by:
Julia McAleavey, advertising graduate