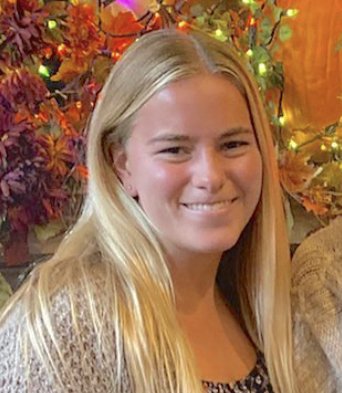 Recent grad Julia McAleavey shares guidance through this advice column for incoming students. A student with well-rounded experience, Julia earned a bachelor's in advertising this spring. She transferred to Rowan her sophomore year, after another school wasn't a great fit. While at Rowan she started as an exploratory studies major, unsure of what to major in. She's lived both on campus and off campus, held student worker jobs and internships, and participated in clubs and sports.
Rowan offers plenty of dining options for first-year students and beyond. Between all of the stations at the Holly Pointe Cafe, the eight or so restaurants in the Marketplace, and everywhere you can use your Rowan Bucks and Dining Dollars at, the options seem endless.
Soon, however, you will become tired of eating the same five things in the cafe, and you probably used all of your Rowan Bucks three weeks in. With all of the studying and activities you're involved in, eating may even seem impossible. As a freshman, you unfortunately do not have your own kitchen, but as a new transfer you might. In either case, you have this magical device called a microwave that you can cook plenty of substantial foods in (I know, I couldn't believe it either).
Here are some of my favorite foods that I made in my microwave freshman year.
Kraft Easy Mac n Cheese: If you don't make this in your microwave during college, did you even go? Kraft Mac n Cheese cups are the best microwavable dish. The best part about them is that they're so easy to make, a toddler can do it. The directions are right on the cup and your food is ready in minutes! They are also inexpensive, come in bulk, and are easy to store in your room. (Editor note: remember to put water in your Easy Mac – not doing so is one of the leading causes of fire alarms in the dorms. Yes, really.)
Chicken Nuggets: Since you have the mini fridge right under your microwave, you can absolutely keep some chicken nuggets in there. They are quick, easy, and a classic that never gets old. Just make sure to read how long to cook them for so you don't undercook them. 
Pizza rolls/Bagel Bites: Another classic, childhood favorite item. They can easily be stored in the mini fridge and are ready to eat in minutes. Pizza rolls and Bagel Bites make the perfect snack or light lunch when you need something fast. 
Duncan Hines Cake in a Mug: Perfect for when you need a little comfort food. It is like baking a fresh cake at home, but you have the convenience of making it in your microwave (just don't forget to pack a mug!) They come in so many different flavors, it makes it almost impossible to choose! My favorite is the banana bread, just to make it a little easier for you.
In all honesty, I highly suggest utilizing the cuisine Rowan provides for you most of the time. There are times though, where you are busy studying or need to rush around from work to class, and that just isn't possible. These microwavable foods are great options and are super easy to make. Enjoy them!
Like what you see? 

LEARN MORE
Story by:
Julia McAleavey, advertising graduate